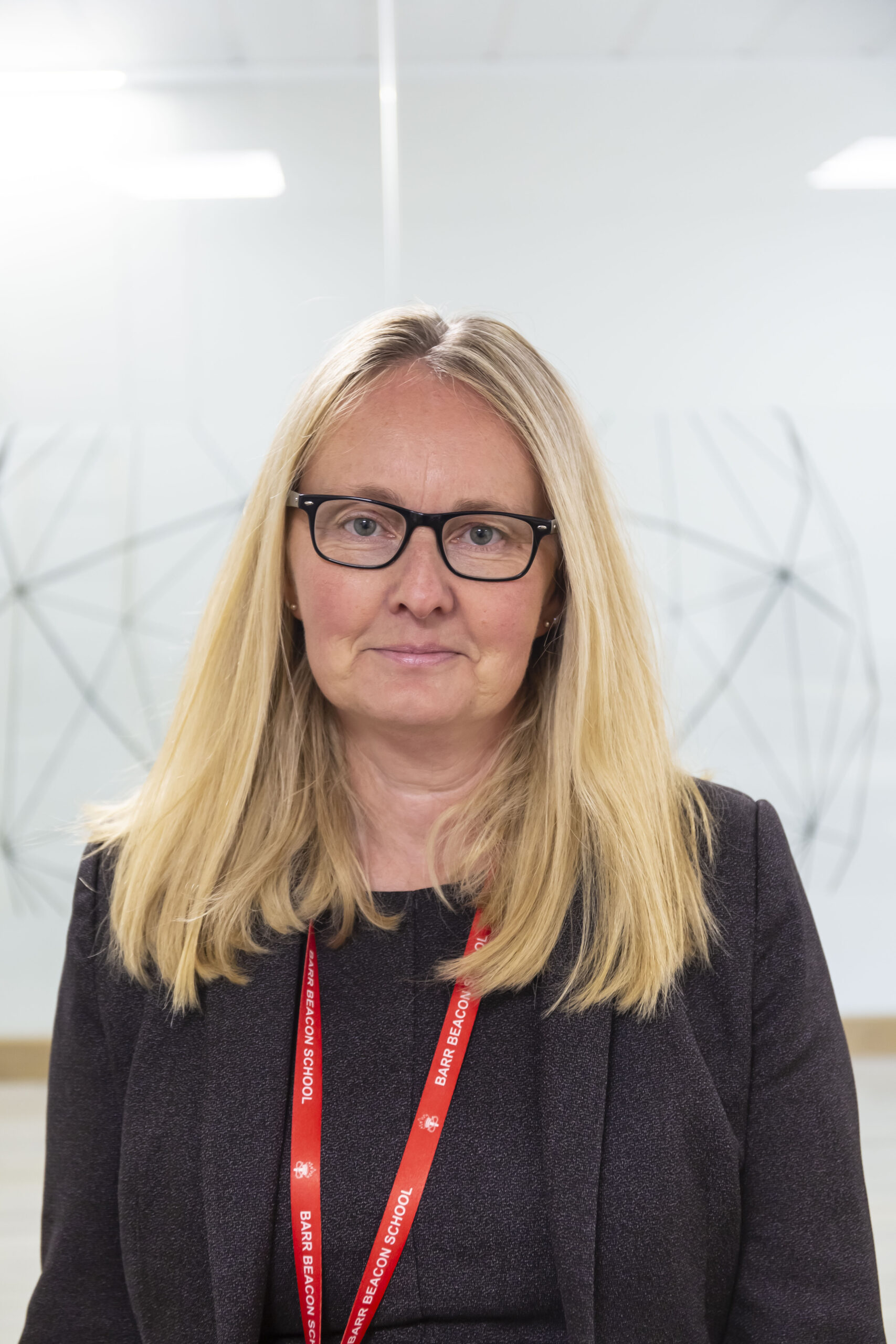 Welcome to
Matrix Academy Trust
I am very proud to be the CEO of the Matrix Academy Trust. It is truly a privilege to work with like-minded, hard-working colleagues who are all focused on delivering the Trust's vision.
Our vision is simple: every child deserves an exceptional education. We make this happen by doing the things which really make a difference. Working smartly means we have staff who want to work here. It ensures we have the capacity to care for every pupil, providing them with the best possible education – without exception.
A great school is one people want to work at and one parents want to send their children to. No matter how great our schools might be, we never rest on our laurels. We are restless in our efforts to keep improving and we instil this in our young people.
Welcome to Matrix Academy Trust.
About Us
Matrix's approach to transforming schools has made us one of the highest performing academy chains in the UK (Source: Educational Policy Institute). We have improved the life chances of thousands of young people, many living in some of the most disadvantaged parts of the country. Our success is down to: leaders instilling the highest of behaviour expectations; providing exceptional pastoral support with wellbeing at the centre; utilising the most evidence-informed approach to curriculum.
All of this would not be possible without our Trust implementing effective financial resource management.
Since our beginning, we have steadily built capacity so we can sustainably turn around even more challenging schools.
Matrix has ensured that some of the lowest performing schools in the country, many with significantly above national proportions of pupils eligible for Free School Meals, have been sustainably transformed in a short space of time. With the exception of the latest school (which only joined the Trust in April 2021 but is improving rapidly) all of their schools have a significantly positive Progress 8 score, opening the doors for pupils to progress to aspirational destinations. Recognised for our expertise in promoting and realising social mobility, our flagship school operates the Careers Hub for the whole of the Black Country. A large proportion of students who would not have ordinarily considered going to university or applying for Higher Apprenticeships do so at each Matrix school. Students receive superlative personalised guidance to build their employability skills and gain access to the most competitive courses and apprenticeship providers.
The Matrix School Improvement Team is regularly called upon by other trusts to forensically diagnose their improvement needs and provide follow-up support. We have taken a leading role in developing the Department for Education's Workload Reduction toolkit, from 2015 to the present day, and have been heavily involved in the DfE School Improvement Work.
Pre-empting future capacity challenges has been integral to the success of Matrix. During the Covid pandemic, we built capacity in anticipation of the increased need for mental health support, modifying existing safeguarding and pastoral structures and appointing mental health leads. This swift action has ensured pupils can access the support they need. We have been proactive in applying for grant-funded places on Senior Mental Health Lead training and using this to further improve mental health provision. We have pioneered a Social Workers In Schools programme, training generations of education-focused social workers so that safeguarding has been enhanced in schools across the West Midlands.
As part of Covid recovery, leaders have been proactive in modifying curricula and approaches to teaching so that pupils have not been held back by lost learning. More than 5,000 hours of tutoring have been delivered under the National Tutoring Programme.
Priding ourselves on providing exceptional personal development opportunities for both staff and pupils, Matrix schools have a thriving RAF Cadet Force and the Trust has earned the Armed Force's Employer Recognition Scheme Gold Award for our support to the Armed Forces community. Following two successful Turing-funded study visits to two different European settings, Matrix applied for further funding for the second year of the scheme and were one of only a small number of schools to be successful. Students from across Matrix schools will be having life-changing experiences in Japan in spring 2023.
The Trust has its roots in Barr Beacon School in Walsall. Beacon is appropriately named: it radiates its excellence, remaining the template for the schools which has the Trust has subsequently transformed. As the secondary lead for Manor Teaching School Hub, whose remit includes the whole of South Staffordshire, Walsall and Wolverhampton, Barr Beacon is the appropriate body for all of the Hub's ECTs as well as leading on the delivery of NPQs to a cohort of nearly 500 participants.

Although Barr Beacon School is highly successful today, back in 2007 it was rated Inadequate by Ofsted. The appointment of Dame Maureen Brennan and with a new leadership team it was, in Ofsted's terms, "stabilised" by the new leaders in under two terms. Only months later, the new leaders ensured the school had its 'Notice to Improve' removed. Due to sustained improvement, thousands of children have achieved exceptional outcomes and personal development opportunities which have empowered them to make ambitious life choices (current Progress 8 is +0.48).
Seeking to spread the success of Barr Beacon, Matrix Academy Trust was born. The first school we took on was Etone College which had been downgraded to 'Inadequate' in 2013 as a result of weak leadership which did not hold staff to account for rapidly declining pupil progress and behaviour. Outcomes were significantly low for Pupil Premium and SEND pupils. When leaders from Matrix arrived, we ensured Etone was rapidly brought out of 'Special Measures' and was 'Good' only two years later. Pupils now achieve some of the best outcomes in the country, with a Progress 8 score of 0.54.

The all-through (with primary and secondary phases) Bloxwich Academy in Walsall (formerly Mirus Academy and before that Frank F Harrison) was next brought into the Trust. In 2015, it had the unenviable reputation of one of the ten worst performing schools in the country. Outside of the performance tables, it regularly made the headlines because of poor behaviour and serious safeguarding concerns. Prior to Matrix arriving, the school had never been rated anything other than 'Requires Improvement' and outcomes were appallingly low. But when Matrix took it on, we ensured the school was quickly stabilised, had its 'Special Measures' status removed and, by 2017, the school was named the Most Improved in the Country for pupil progress at Key Stage 4. It is now 'Good', with a rapidly expanding intake. 2015's Progress 8 was -1.67 but has risen to 0.38 in 2022.

In September 2015, Barr Beacon gained National Teaching School status and became a School Centred Initial Teacher Training (SCITT). It retains its Outstanding grading to this day, adding much needed capacity to the teacher workforce nationwide.
Matrix's drive for system-wide improvement was already becoming well known across the Midlands. As a result, Dame Elizabeth Cadbury School in Bournville became the first school to request to join the Trust, in order to benefit from belonging to a group of schools with shared values and a proven track record of success.

Dame Maureen Brennan was appointed CEO of the Trust in 2017, the same year that several Matrix schools achieved their best ever examination results.

Turves Green Boys' School, which had been placed in 'Special Measures' in mid-2019, joined Matrix in April 2021 and is already significantly improved with an increasing pupil roll.

Lynsey Draycott took on the role of CEO in September 2022, having been a senior leader at Barr Beacon for more than a decade and, as headteacher, she led the school to achieve their best ever outcomes in 2022.

The two latest schools to join Matrix are Smestow Academy and Wednesfield Academy, both in Wolverhampton. We are looking forward to improving the lives of their young people by sharing our vision of education without exception.