Our Story
Celebrating years of success, building upon our tried and tested methods.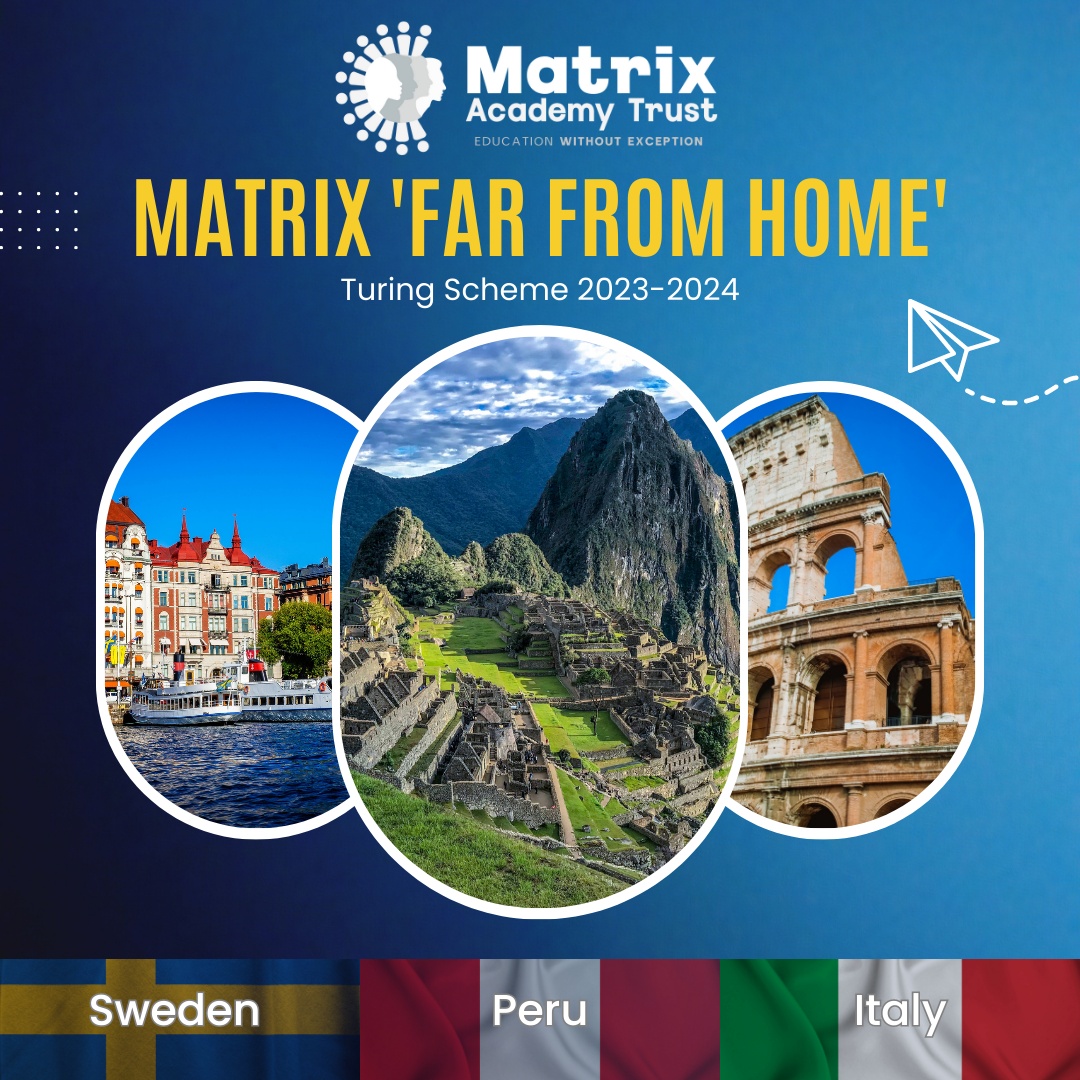 Matrix 'Far From Home' – Turing 2023-24
Matrix 'Far From Home' – Turing 2023-24
Sweden, Italy, Peru
We are delighted to announce that, for the third year running, Matrix Academy Trust has had another successful Turing bid.
The Turing Scheme is the UK government's programme to provide funding for international opportunities in education and training across the world. It supports Global Britain by providing an opportunity for UK organisations from the higher education, further education, vocational education and training and schools sectors to offer young people  life-changing experiences.
This year, pupils in Year 8 from across Matrix schools will be visiting Sweden. Year 10 will be exploring ancient history in Italy. Year 12 students will be travelling around the world to Peru.
We chose 'Far From Home' as the name of our 2023-24 Turing project because we are committed to promoting an international outlook with our pupils. For our young people to be successful, we need to do whatever we can to broaden their horizons – and one way of doing this is to take them 'far from home'. We will be making sure the pupils who are selected to go on these visits will be those that will benefit most from them.
More information about these opportunities will be shared in September.
Read our report on last year's Matrix visit to Japan here: https://matrixacademytrust.co.uk/japan/
Find out more about the Turing scheme here: https://www.turing-scheme.org.uk
July 2023
Director of School Improvement awarded MBE
Our Director of School Improvement has been awarded an MBE in King Charles III's Birthday Honours List.
David Lowbridge-Ellis, from Wednesbury, has been recognised in the first of King Charles's Birthday Honours for services to education. As well as improving the life chances of children across the West Midlands as a teacher and leader for nearly two decades, David has worked extensively with the Department for Education to reduce teacher workload, improve retention to the profession, innovate assessment and promote LGBTQ+ inclusivity.
Wolverhampton-born Lowbridge-Ellis, 40, said he is "deeply appreciative and humbled" to be recognised in this way after nearly two decades serving as a teacher and school leader.
He said: "Whilst I recognise that this is a personal honour, I'm part of a fantastically talented and enthusiastic team. All children deserve an excellent education and I am proud of what we achieve as a Trust: education without exception. It has been really wonderful being invited to share at a national level many of the things our Trust does to recruit teachers and retain them in the profession. You can't give children an excellent education without great teachers. So many people who work day-in-day out to educate young people are deserving of this kind of recognition and I accept it in honour of all of my colleagues, not just teachers but also teaching assistants, support staff and governors."
Chair of Matrix Trustees, Jeremy Bench, added: "I am delighted that David's significant achievements and outstanding contributions to schools and the wider community have been recognised by King Charles. David has given many years' loyal service to the Trust, first as a teacher and senior leader of Barr Beacon School and now as our Director of School Improvement. He has shared educational excellence with many academies both across the Midlands and nationally. He is a credit to our Trust and I speak on behalf of the whole Matrix family when I say we are very proud of him."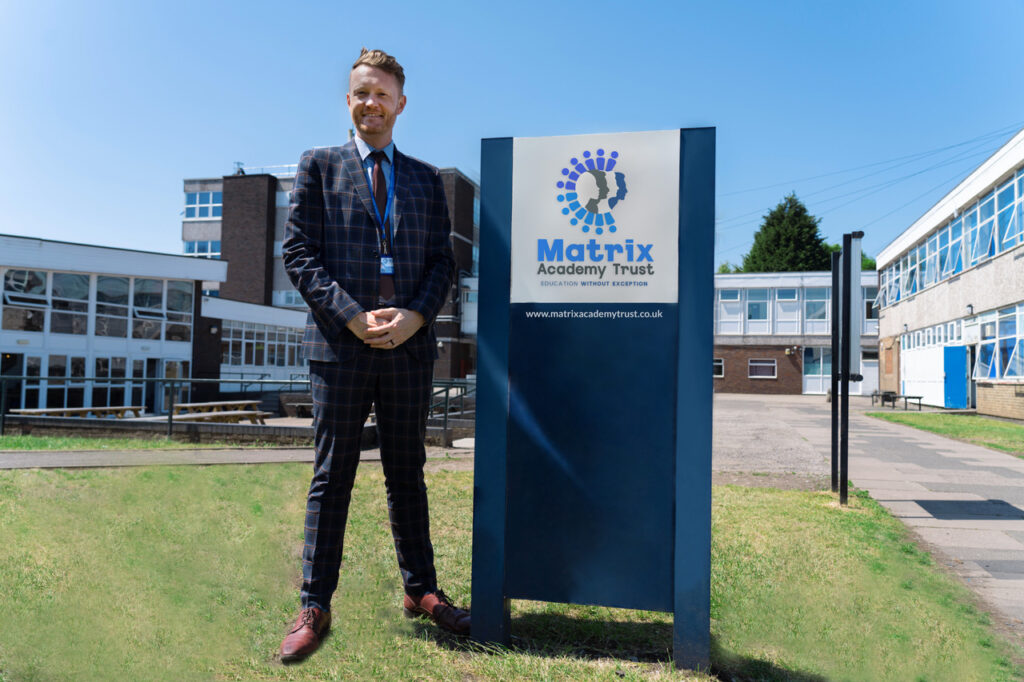 TES Awards 2023
We are incredibly proud to announce that Etone College is in the running for two awards at this year's prestigious TES Schools Awards 2023. With a short drum roll, we have been shortlisted for the following categories:
Staff Wellbeing School of the Year
Headteacher of the Year
This is an incredibly exciting time for us. Not only does it show the hard work and commitment of the whole school but also recognises the leadership of our Headteacher, Ian Smith and all that he does to make sure that Etone is the very best place for education.
In both categories a shortlist of 6 has been announced which is already an achievement in itself. The school will be represented at the Awards Ceremony in London in June and, regardless of the outcome, we are already extremely proud of our achievements.
Wish us luck as we head into the countdown to the Awards in June – it is great to see both Etone, and therefore Nuneaton, firmly on the educational map.
---
Mr Smith and Etone College shortlisted for The Tes Schools Awards 2023
The most outstanding individuals and institutions that the education sector has to offer have been recognised in the shortlist for the Tes Schools Awards 2023, the 15th year of the awards. It's been revealed that Mr Smith from Etone College has been shortlisted for the Headteacher of the Year award and Etone College for the Staff Wellbeing School of the Year award.
The Tes Schools Awards recognises the very best teachers and schools from UK state and independents, including early years settings, primary and secondary.
The panel of awards judges include school leaders, experts and education researchers. The objectivity, professionalism and high standards of the Tes Schools Awards judges and the judging process has helped establish them as a well-respected achievement for any school chosen as a finalist or winner.
Tes editor and chief judge of the Tes Schools Awards Jon Severs said: "With these awards we honour the education community, who we have served for over 112 years. This year has seen some incredibly high quality entries. So every teacher and school who has been named in this shortlist should be very proud – it's a fantastic achievement.
"We are looking forward to showcasing, as we do every year, just how vital our education professionals are to every facet of this country. Teachers, leaders and support staff all play such an important role in schools: this is our chance to say thank you for all that they do."
The Tes Schools Awards Winners will be announced on Friday 23rd June at a gala ceremony at London's Grosvenor Park Hotel.
May 2023
Pupil Awards Evening
Matrix's first ever cross-trust pupil awards event, held at Millennium Point on 20th April, was a fantastic success.
Pupils were recognised for exemplifying our trust values of creativity, resilience, selflessness, enthusiasm and continuous improvement. There were also awards for exemplary members of our Cadet Forces.
With more than 7000 pupils across our trust schools, it was really difficult to choose the 46 award winners. Those who did receive the awards should feel deservedly proud of their achievement.
The awards-giving was punctuated with several fantastic performances, including DJs from Barr Beacon, a piano virtuoso from Year 4 of Bloxwich Academy and Etone's 'Mega Band'. Before the event, we had over an hour of performances from pupils across our trust schools, all of who had been selected to perform after a trust-wide talent competition, which had more than 100 entrants.
The evening started with a video relating the story of our trust up until the end of 2022. Our CEO Ms Draycott then spoke about the two newest schools, Smestow Academy and Wednesfield Academy, who joined the Matrix family this year. There was also a special video explaining 'what a makes a Matrix pupil', starring a teacher from each of our schools.
Long Service Awards
On Thursday 9th March 2023 we had the pleasure of celebrating and recognising some of our longest serving staff members from across the trust as part of a celebration of excellence and commitment to our schools.
A big congratulations to all the staff members involved. We celebrated staff members who have an amazing 18 years plus service with us. A special mention to our longest serving staff member Mr Neal from Bloxwich Academy Secondary with 37 years of continuous service….and counting.
Whilst the achievements of all our staff are important it is clear that these individuals will have had a lasting impact on their communities. With perhaps some residents having siblings, parents and other family members known by the same member of staff.     We thank you all for your hard work and dedication.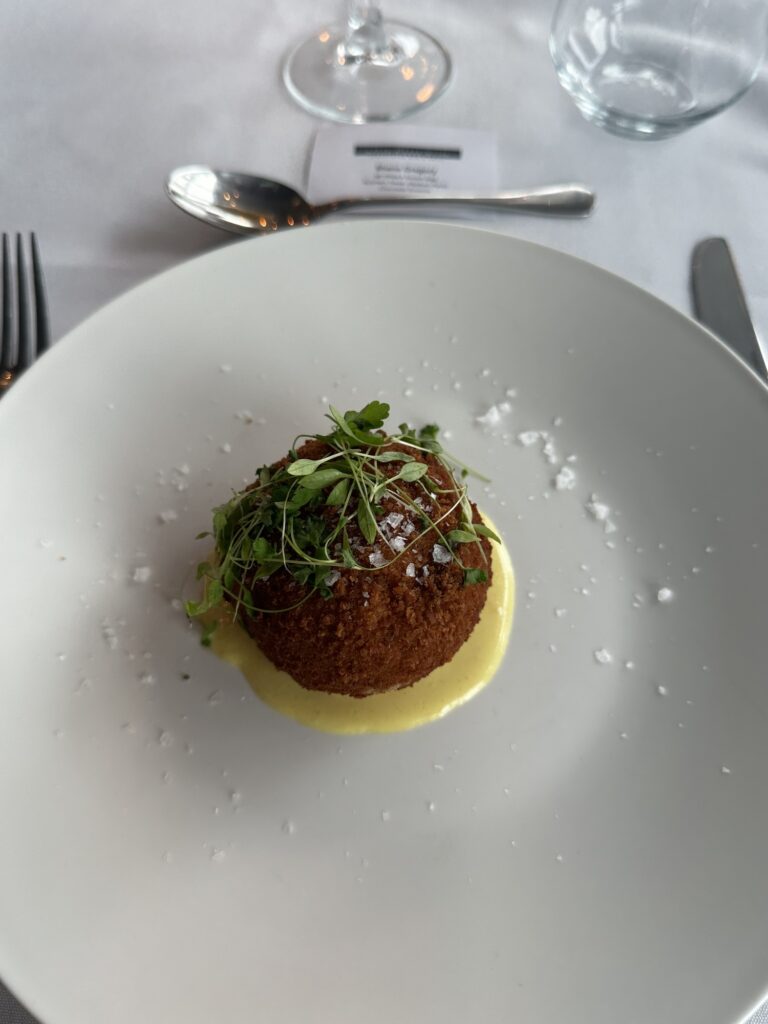 March 2023
Dame Elizabeth Cadbury – Ofsted 'Good'
Dame Elizabeth Cadbury School graded Ofsted 'Good'. Congratulations and thank you to staff, pupils and parents for their ongoing commitment to Dame Elizabeth Cadbury School. Moving forward, we are fully committed to maintaining these high standards and to providing the best possible opportunities for our pupils.
The report recognises the many strengths of Dame Elizabeth Cadbury School and the progress that has been made since the previous short Inspection in 2019. As a school, we have worked diligently to address the areas for improvement given in the last Inspection and now feel that this Inspection offers us a really strong platform for continued success. We shall continue to offer and create excellent opportunities for all our pupils – education without exception.
Read More HERE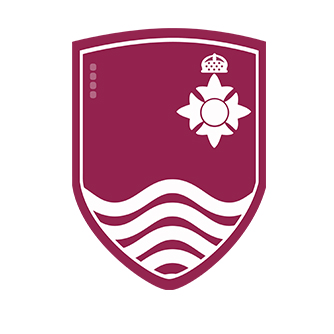 Barr Beacon School – Ofsted
Barr Beacon School rated Ofsted 'Good'.
The full report celebrates the many strengths of Barr Beacon School and captures the essence of our school accurately characterising our staff who 'go above and beyond' to help pupils with their work. We are particularly proud of the comments from Inspectors who reported that pupils 'take pride' in being part of the community of Barr Beacon School. During verbal feedback, the Inspection team noted that the Beacon Values run through our pupils 'like a stick of rock' finding our learners to be 'polite and welcoming' and 'resilient'. We feel that the Inspection Team captured the essence of what it is like to be a pupil at Barr Beacon School and observed the very best examples of behaviour from our pupils.
We are particularly delighted with four areas of the Inspection which were each graded as
outstanding.
Read More HERE.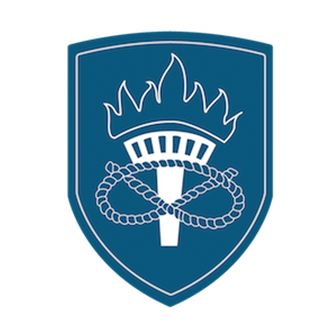 January 2023
Welcome to Smestow Academy & Wednesfield Academy
We are very excited to announce that two new schools have joined our trust. Smestow Academy and Wednesfield Academy are both in Wolverhampton and have joined Matrix to share in our vision of Education Without Exception.
---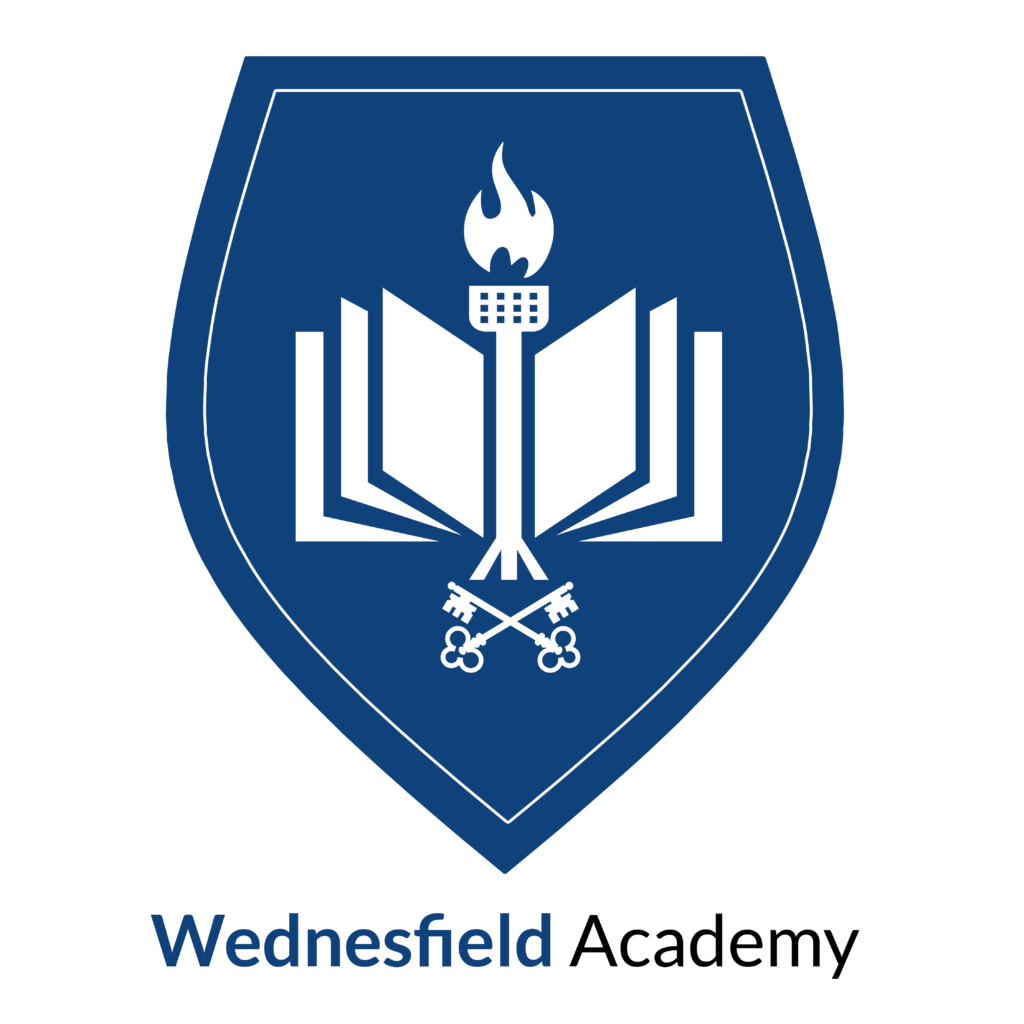 The keys and flame on the new Wednesfield logo are taken from the Wolverhampton coat of arms. The torch is a visual representation of Wolverhampton's famous motto, 'out of darkness cometh light'. The keys have a connection specific to Wednesfield, recalling the town's rich history of lock-making. In the centre, the book represents the power of knowledge to transform our pupils' lives. The new logo looks backwards and forwards, honouring the heritage of the local area while simultaneously looking forward to the successful futures of our young people.
---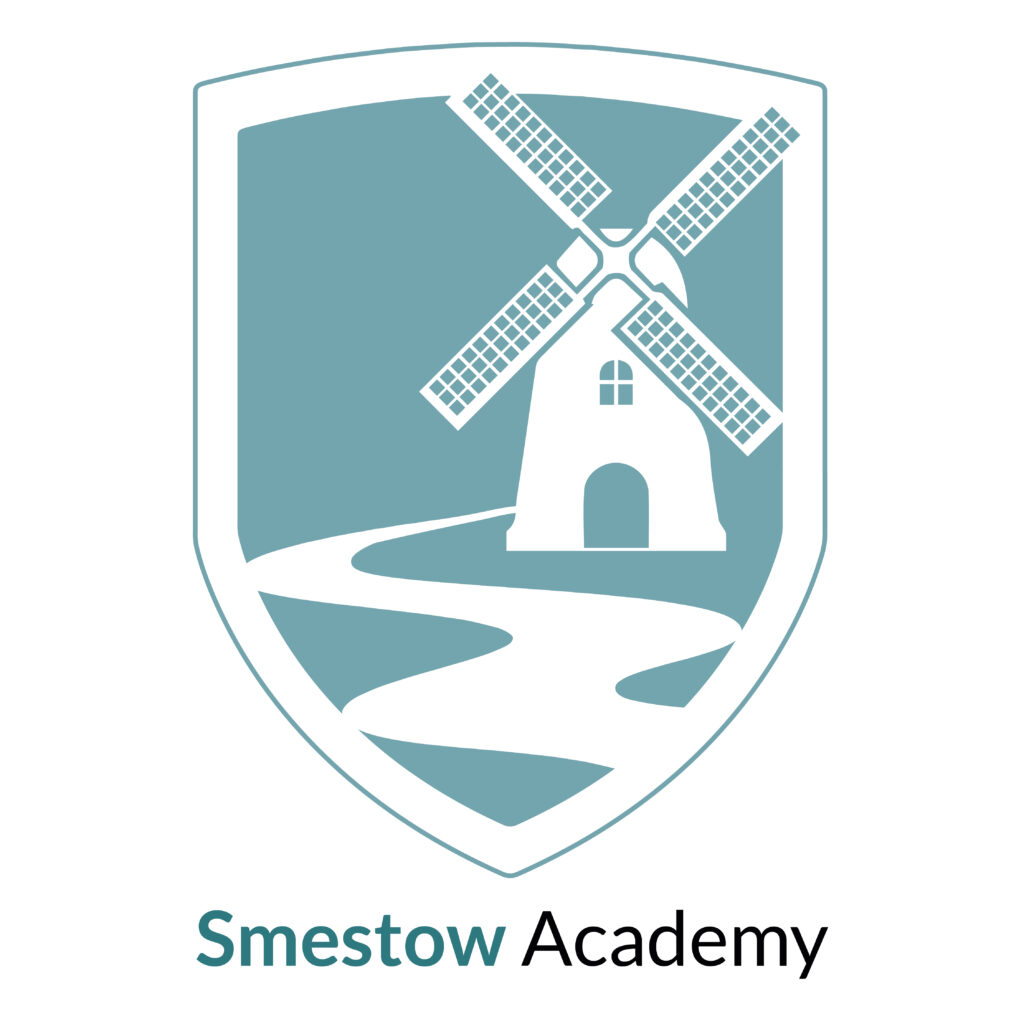 Smestow is named for Smestow Brook, the nearby tributary of the River Stour. The name Smestow has Anglo-Saxon origins, originally meaning 'place of the smiths'. During the Industrial Revolution, the brook was an important source of water and power for local factories. The school is located on Windmill Crescent, represented by a windmill on the new logo.
January 2023
Dance Collaboration
Dance students from across the Matrix Academy Trust came together on Monday 21st November at Turves Green Boys School to perform in a collaborative project. Each school was assigned a section of 'Celebrate' by Pitbull to choreograph and perform, before all coming together as one to learn and perform the final section. The event saw over 100 students come together and share their passion for dance. Students thoroughly enjoyed the experience of performing in front of others and making new friends. The overall performance shows the motivation and commitment that these students have for the subject.
Matrix Academy Trust Day
For the first time ever, all of the staff from all five of the Matrix schools came together to celebrate the trust's success up to the present day and to set our collective sights on where we are going next. More than 60 staff were nominated for more than a dozen awards, each one representing our trust behaviours and values, including Best Collaborator, Best Innovator, Most Adaptable, Most Creative and Best Problem Solver… Read More Here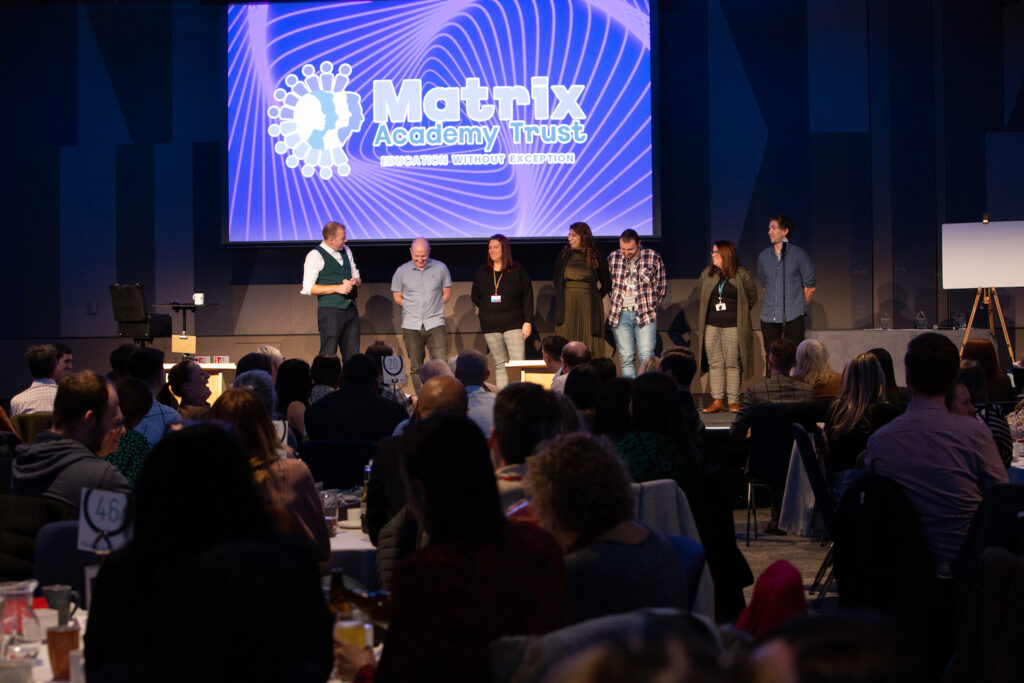 December 2022
Lynsey Draycott
I am very proud to be the CEO of the Matrix Academy Trust. It is truly a privilege to work with like-minded, hard-working colleagues who are all focused on delivering the Trust's vision.
Our vision is simple: every child deserves an exceptional education. We make this happen by doing the things which really make a difference. Working smartly means we have staff who want to work here. It ensures we have the capacity to care for every pupil, providing them with the best possible education – without exception.
A great school is one people want to work at and one parents want to send their children to. No matter how great our schools might be, we never rest on our laurels. We are restless in our efforts to keep improving and we instil this in our young people.
Welcome to Matrix Academy Trust.
Lynsey Draycott – CEO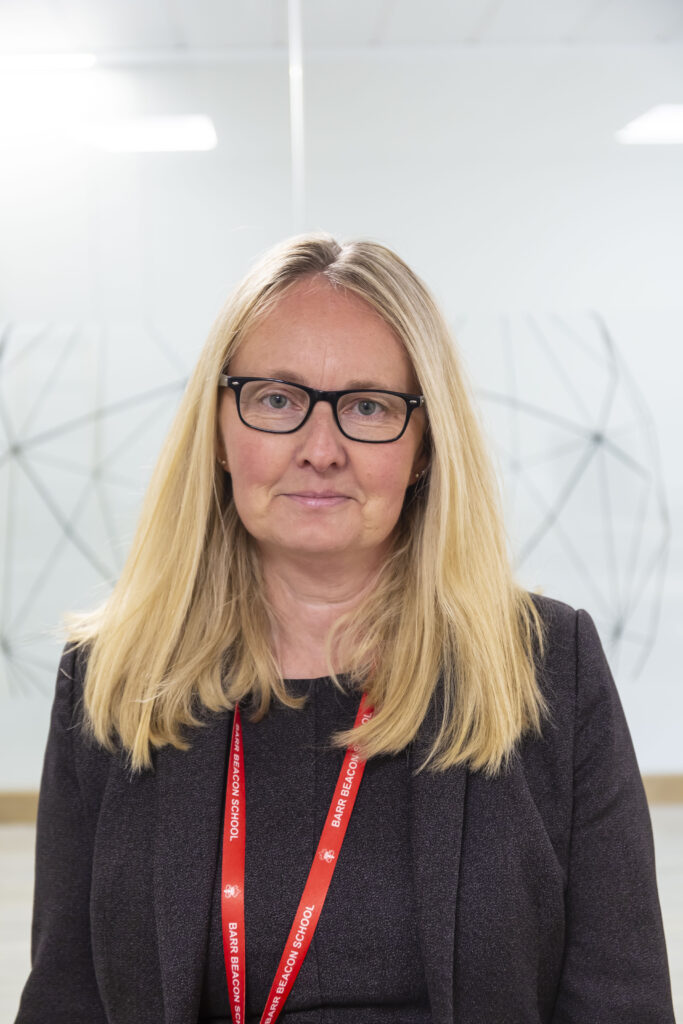 September 2022
Her Majesty Queen Elizabeth II
Her Majesty Queen Elizabeth II
1926 to 2022
We are deeply saddened that the longest-reigning monarch in British history has passed away. Queen Elizabeth II was a paragon of public service and she will be deeply missed. Many of us will feel a sense of loss and this is completely natural: she has been a constant in our lives. But we should be proud that her legacy lives on and seek to emulate her open-heartedness and deep respect for others.
---
Etone College – Ofsted 'Good'
We are very proud of our Ofsted report which confirms the very high quality provision that we provide all day every day for our learners at Etone College. This would not be possible without the hard work of pupils, the support of parents/carers and the dedication of my staff.
– April 2022
Successfully Re-Accredited as a SCITT!
Barr Beacon SCITT is incredibly proud to announce that it is one of the eighty Initial Teacher Training (ITT) providers to have been successfully re-accredited by the Department for Education (DfE) to continue to deliver ITT leading to Qualified Teacher Status (QTS) from September 2024 onwards.
This achievement allows us to continue our commitment to develop the very best classroom practitioners who will go on to inspire, influence and shape the lives of future generations for years to come. The accreditation process was designed to ensure that providers are able to deliver high quality teacher training against a set of new Quality Requirements and we are delighted that our provision has met this benchmark. 
May 2022
Bloxwich Academy – Ofsted Rated Good
We're delighted to announce that all the hard work and effort over the last four years from pupils, staff and parents has been recognised. The outcome of the inspection has seen Bloxwich Primary and Secondary rated as the 'GOOD' Academy we all know it is. This is the first time the Academy has achieved this status.
A copy of the report can be found HERE.
'Pupils behave well in lessons and around the school.'
'Leaders' work to improve the school has been successful.'
'Pupils and staff are proud to be part of the school.'
'Leaders' expectations for all pupils are high.'
'Leaders have developed a purposeful and ambitious curriculum.'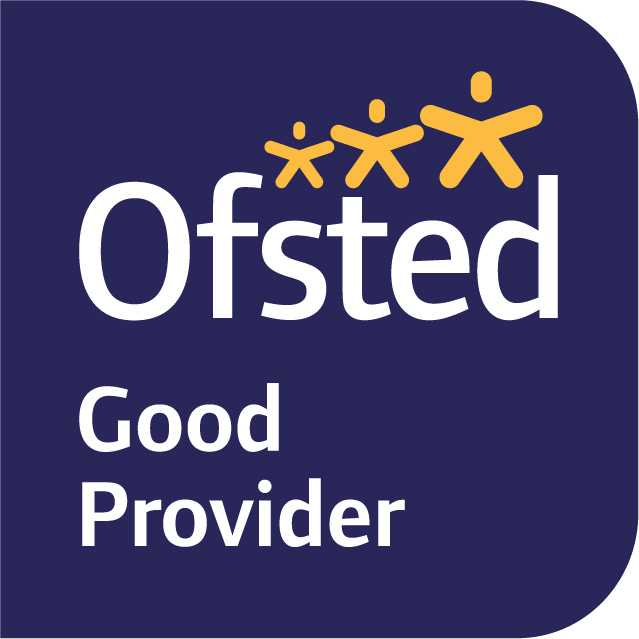 November 2021
Turing Scheme 2022
Matrix Academy Trust can proudly announce that we have been successful in two bids for the new Turing Scheme. We will therefore be able to offer experiences across all five Matrix secondary schools for 100 pupils to go abroad to experience life in Spain or Germany in 2022. The Turing Scheme replaces the Erasmus project, which, for many years, has supported pupils to travel, learn and study internationally.
We will shortly be opening applications for 10 Year 8 pupils to apply to go on the Turing Germany project and a further 10 Year 9 pupils to apply to go on the Turing Spain project. Our projects are planned to take place in Fulda near Frankfurt in Germany and the Costa Del Sol in Spain.
For the successful applicants this will be a life-changing opportunity: the chance to travel internationally, working alongside other pupils from the Matrix Academy Trust schools and meeting German or Spanish pupils. Pupils taking part will also take part in pre-mobility work between schools to learn about the host countries culture, language, food, schools and ways of life.
September 2021
Gold Award
We're proud to have been awarded the Gold Award for the Employer Recognition Scheme for our support to the Armed Forces community. Well done to all those who have been recognised Proudly supporting those who serve.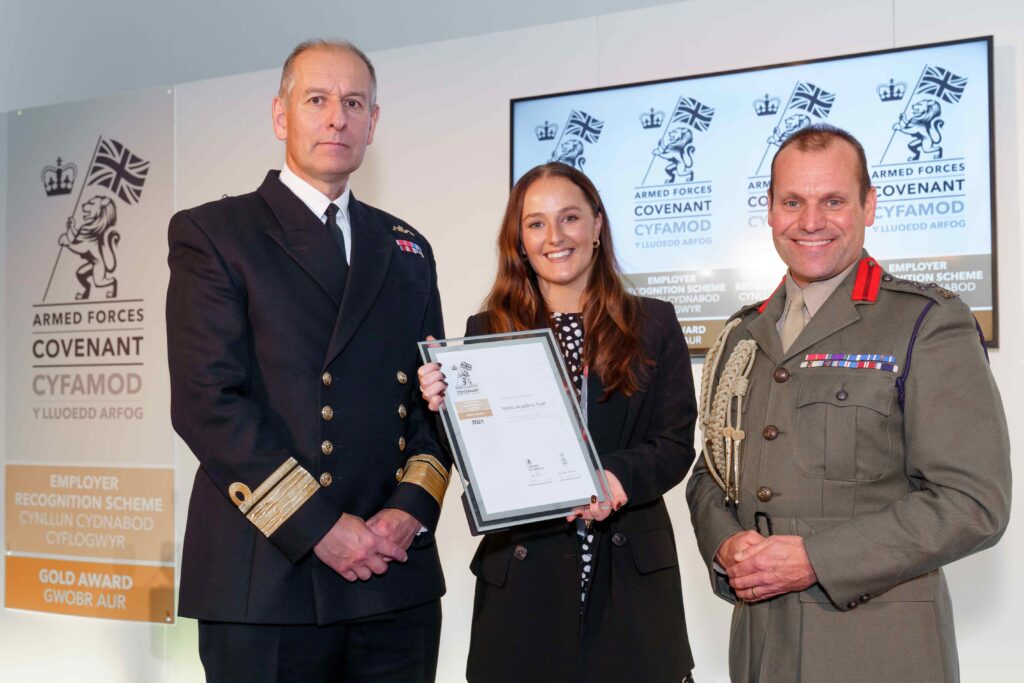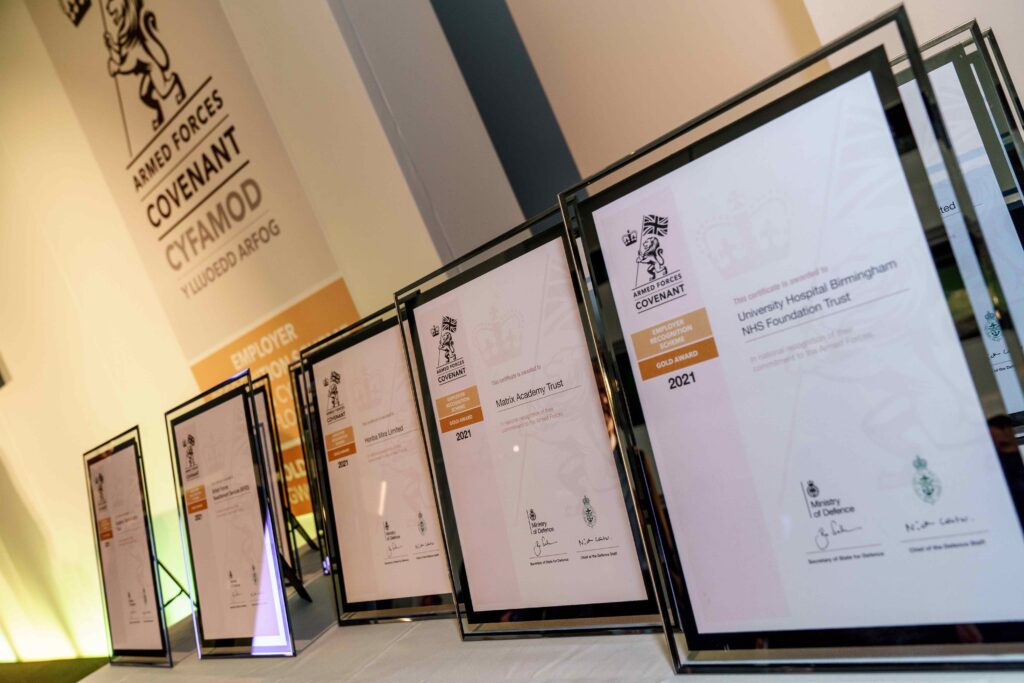 July 2021
Welcome to
Turves Green Boys' School
joins Matrix Academy Trust
May 2021
Employer Recognition Scheme – Silver Award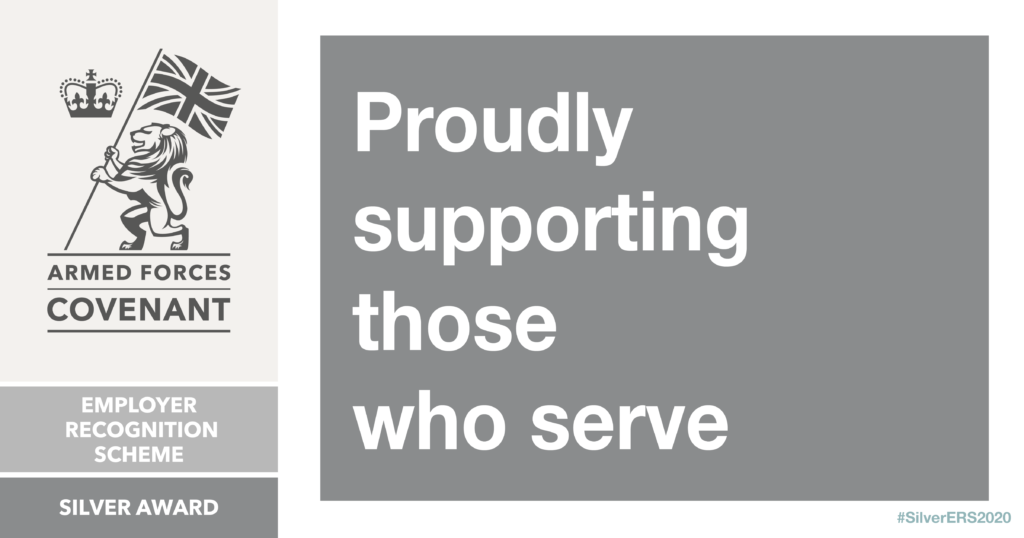 We are proud to announce that we have been awarded the Silver Employer Recognition Scheme Award for our support of the Armed Forces Community.
Proudly supporting those who serve.
July 2020
Congratulations BBSCITT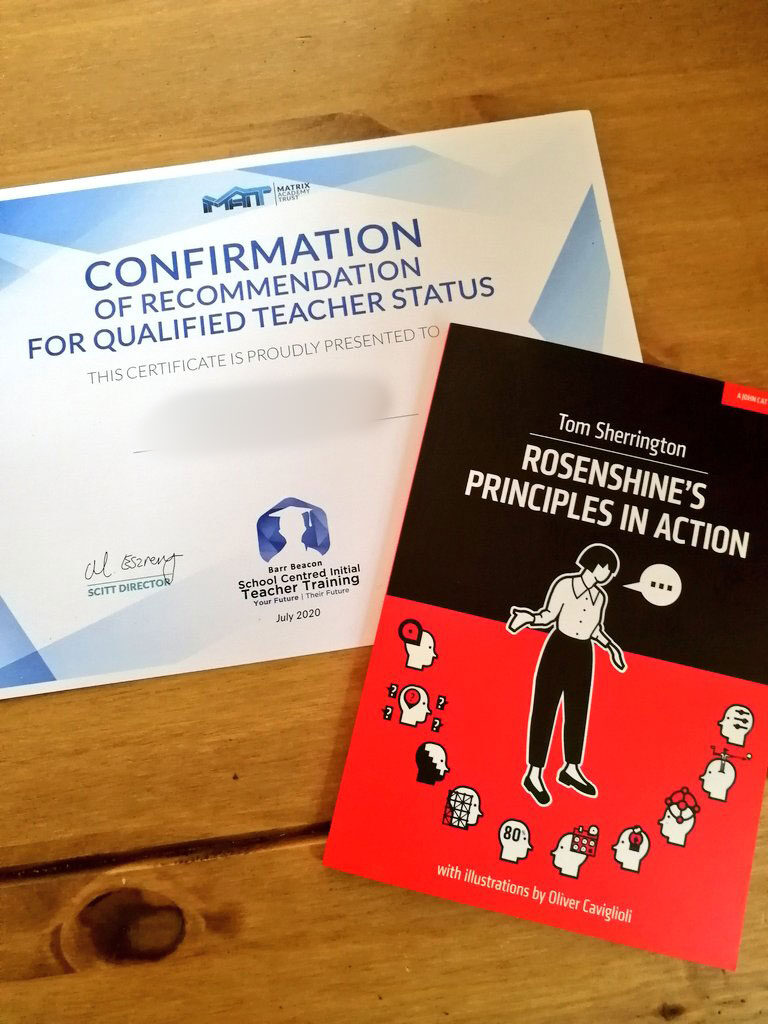 Our Outstanding SCITT programme continues to go from strength to strength and we are delighted that for the fourth year in a row, 100% of those that completed the course have been recommended to the Department for Education (DfE) for Qualified Teacher Status (QTS).
All of us at Barr Beacon SCITT are incredibly proud of the achievements of our trainees and we would like to wish them every success in their roles as Newly Qualified Teachers in September.
June 2020
National Thank a Teacher Day
Best Ever GCSE Results!
We are all beaming with pride as Year 11 have collected their GCSE results. "Hard work beats talent" has become a reality for Year 11 who have surpassed all DEC records and achieved the best ever results in the school's history, as well as national averages in so many areas.
August 2019
32 Passed SCITT Trainees
We are incredibly proud of the achievements of our SCITT trainees and would like to wish them every success in their roles as Newly Qualified Teachers.
June 2018
Progress 8

Matrix Academy Trust
Trust's Average Progress 8 is +0.17
February 2018
Removal of Special Measures
Bloxwich Academy
Latest Ofsted Report – Removal from Special Measures
Rated 'Good' for Behaviour
Rated 'Good' for Post-16
December 2017
Top 10%
Etone College is in the top 10% of progress in Mathematics.
November 2017
Introducing The
Barr Beacon New Build
Now open to pupils.
September 2017
Congratulations
SCITT Cohort 2016/17
July 2017
Best Results Ever!
Bloxwich Academy and Dame Elizabeth Cadbury receive their best ever results in Academy history.
July 2017
Dame Maureen Brennan
Appointed CEO of Matrix Academy Trust
May 2017
Ofsted Rated 'Good'
Etone College receives Ofsted Improvement and is rated 'Good' in all five categories by Ofsted.  Etone College also placed in the top 14% of schools nationally for pupil progress.
January 2017
Welcome to
Dame Elizabeth Cadbury joins Matrix Academy Trust
October 2016
Significant Improvement
Bloxwich Academy improves from 27% to 57% A – C in English.
July 2016
Increasing Results
Barr Beacon School receives 79% A*- C in English & Maths
July 2016
Best Results Ever
Etone College receives 65% A*-C including English & Maths
July 2016
Ofsted Improvement
Bloxwich Academy taking effective action towards the removal of special measures.
June 2016
Welcome to
Bloxwich Academy
Joining Matrix Academy Trust
Formerly known as The Mirus Academy.
April 2015
Removal of Special Measures
Etone College is moved out of 'Inadequate' and rated 'Good' in four categories by Ofsted.
February 2015
Welcome to
BBSCITT
Barr Beacon School gains National Teaching School status.
September 2015
Website Launch
Matrix Academy Trust official website launch.
January 2015
Ofsted Improvement
Etone College recognised by Ofsted for continued improvement.
October 2014
Best Ever A-Level Results
Barr Beacon School receives 100% A*-E pass rate.
A record haul of A* grades.
85% of grades are A*-C
July 2014
Welcome to
Etone College
Joining Matrix Academy Trust
February 2014
Ofsted Outstanding
Barr Beacon School receives Ofsted Outstanding 2014 | 2015
January 2014
Matrix Academy Trust Launches
Contact Info
Matrix Academy Trust
Leamore Lane, Bloxwich
Walsall, West Midlands
WS2 7PS
01922 211 264
Copyright 2023 Matrix Academy Trust © All Rights Reserved