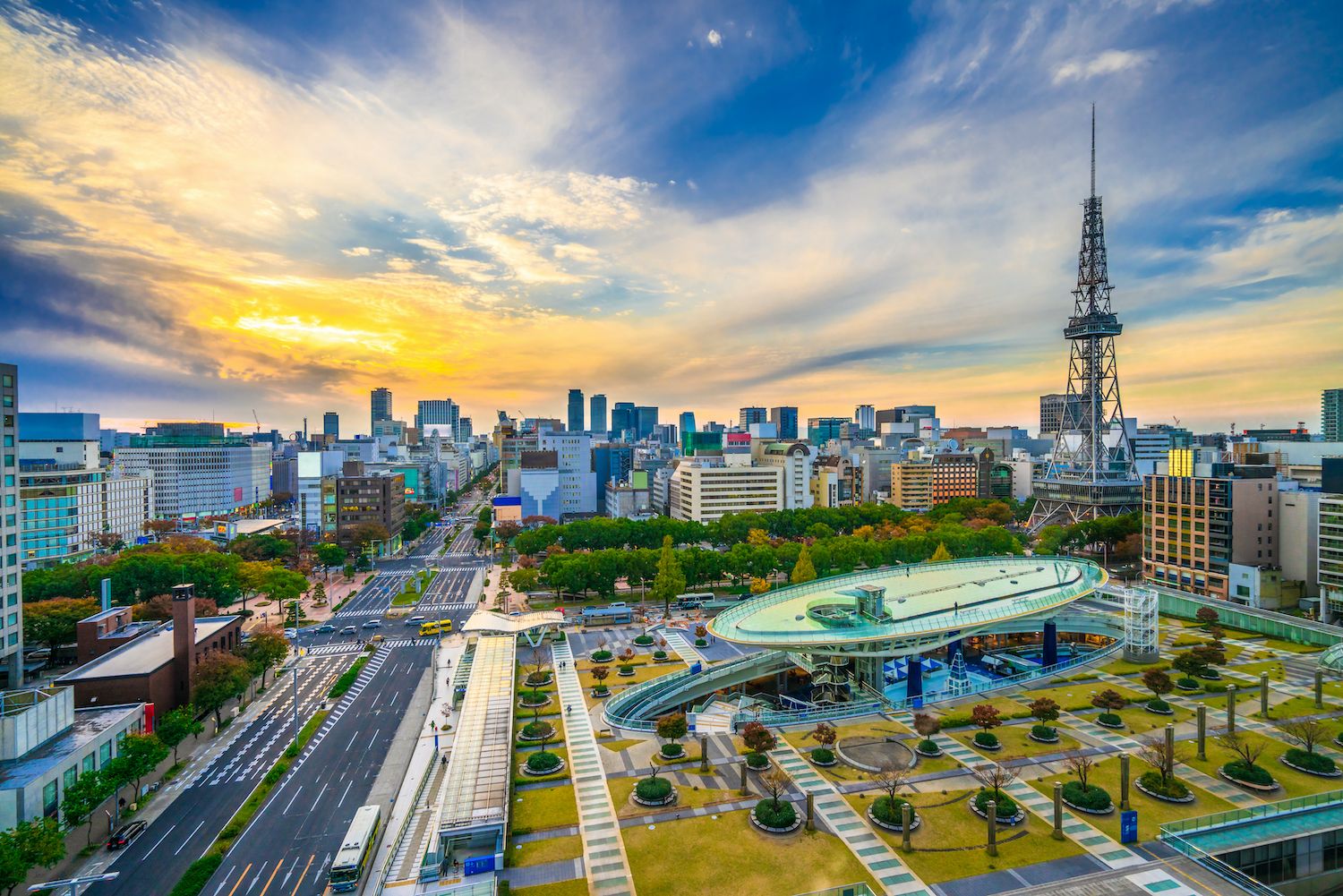 Once in a lifetime?
Students from four Matrix schools visited Tokyo to learn about Japanese culture - and themselves
As a travel destination, Japan remains impossibly out of reach in many people's minds, despite us here - in the UK - being surrounded by Japanese culture. You can find sushi in your local supermarket; you can watch anime on Netflix; you can find t-shirts featuring famous prints by the artist Hokusai in high street clothing stores like New Look and Primark. Many of the most well known international brands are Japanese in origin: Sony, Toyota, Panasonic, Casio, Honda, Mitsubishi, Nintendo.
And yet, only around 300,000 people from the UK visit Japan each year. This may sound like a lot, but compare this with the 4,300,000 annual UK visitors to Spain.
Whenever we asked teenagers across our schools which country they have most wanted to visit, most had picked Japan. When we asked them why, they listed some of their favourite cultural artefacts: books, films, games. Some cited Japanese history; a fascination with samurai or geisha. But when pushed to think about their answers (as teachers, we never just settle for the first thing that comes to mind!) some of our young people have also talked about imagining it to feel different to what they are used to.
Actively seeking out different experiences can be scary: what if we don't like what we find? Pushing ourselves outside our comfort zones can take courage. It's far easier to retreat back into our everyday reality. But how do we develop as people if we don't take risks and put ourselves forward?
Personal development is at the heart of the Turing Scheme. The Turing Scheme is the UK government's programme to provide funding for international opportunities across the world. It supports Global Britain, expanding the outlook of young people. The Turing Scheme themselves say that these are "once-in-a-lifetime" experiences, but who knows what the young people who are involved may go on to do for themselves in future, having been inspired by these visits?
We chose Japan as the destination for our 2022 Turing bid because we knew it was the sort of place which would open the minds of our young people, supplementing the work we do in our schools everyday to remove any limits, realising our trust's mission of education without exception. After all, if students had been to Japan, would there be anywhere in the world they couldn't some day choose to visit?
When speaking with the Year 12 students of each of our four schools with sixth forms (Barr Beacon School, Bloxwich Academy, Dame Elizabeth Cadbury School, Etone College) about the opportunity to travel to Japan, most faces were a mixture of excitement and trepidation. We had been upfront with everyone about the visit being a real test of character: this would be the first time away from home for most students. Not only this, but it would be the first time out of the country for most - and not just out of the country, but on the other side of the world! But, we had explained, we only develop our confidence by doing things which make us (at least a little bit) nervous.
So we were delighted then, when we received over 180 expressions of interest for the 70 places available on the study visit. Whittling this down to the final group took weeks. So many students were so deserving of places and it was not easy.
In planning the study visit, there were some logistical barriers to overcome, including Covid restrictions. A lot of precautions were still in place in Japan and these - along with the 9 hour time difference and language barrier - made putting the itinerary together more challenging than it would have been for a destination closer to home. I won't bore you with the ins and outs here but, suffice it to say, most of the places we wanted to visit were not receptive to taking bookings for 70+ people. But we found ways to make it work. Adjusting the itinerary so we spent almost all of our time in central Tokyo was the only way to make the trip possible. Moving this number of people across multiple centres was not feasible. We knew there would be enough there to open students' minds in Tokyo: the capital is like a country in itself, with the metropolitan area having a population of 38 million, over half the population of the whole of the UK. Despite its enormous size and population density, Tokyo has fantastic public transportation, making it ideal for providing students with a lot of experiences in the time we had there. Less easy than planning an itinerary to make the most of our time was the reality of getting everyone on the same busy subway train at the same time, but we would cross that bridge when we got to Japan itself…
Sunday 29th January
After students from the four schools had converged on Bloxwich Academy in the early hours, we departed for Heathrow at 3am. On the way down, we attempted to have everyone complete their immigration clearances on their phones, knowing that this would make our entry into Japan a lot more efficient when we got there.
At Heathrow, we experienced the first of many wide-eyed looks from people not accustomed to dealing with a group as large as ours - and we had not even left the UK yet!
Eventually, we were all through passport control and security. To make it easier to spot members of our group who might have otherwise got lost in the sprawling Terminal 5, we wore custom purple hoodies.
The flight itself was… long. There's no way around it: getting to Japan entails a long flight and at least we were going direct without having to get a connecting flight. It was a test of endurance but we staved off claustrophobia and boredom well enough. Long as it was, it still feels miraculous to me that human beings can travel 6000 miles in 14 hours. A significant downside is our brains not being able to keep up. With our body clocks tied to natural sunlight, travelling 9 hours into the future means we feel disorientated for days afterwards. While some of the group managed to get some sleep, many of us knew we would just have to power through and try to adjust to our new time zone. At some point, around halfway through the flight, we skipped half of Sunday and emerged into Monday…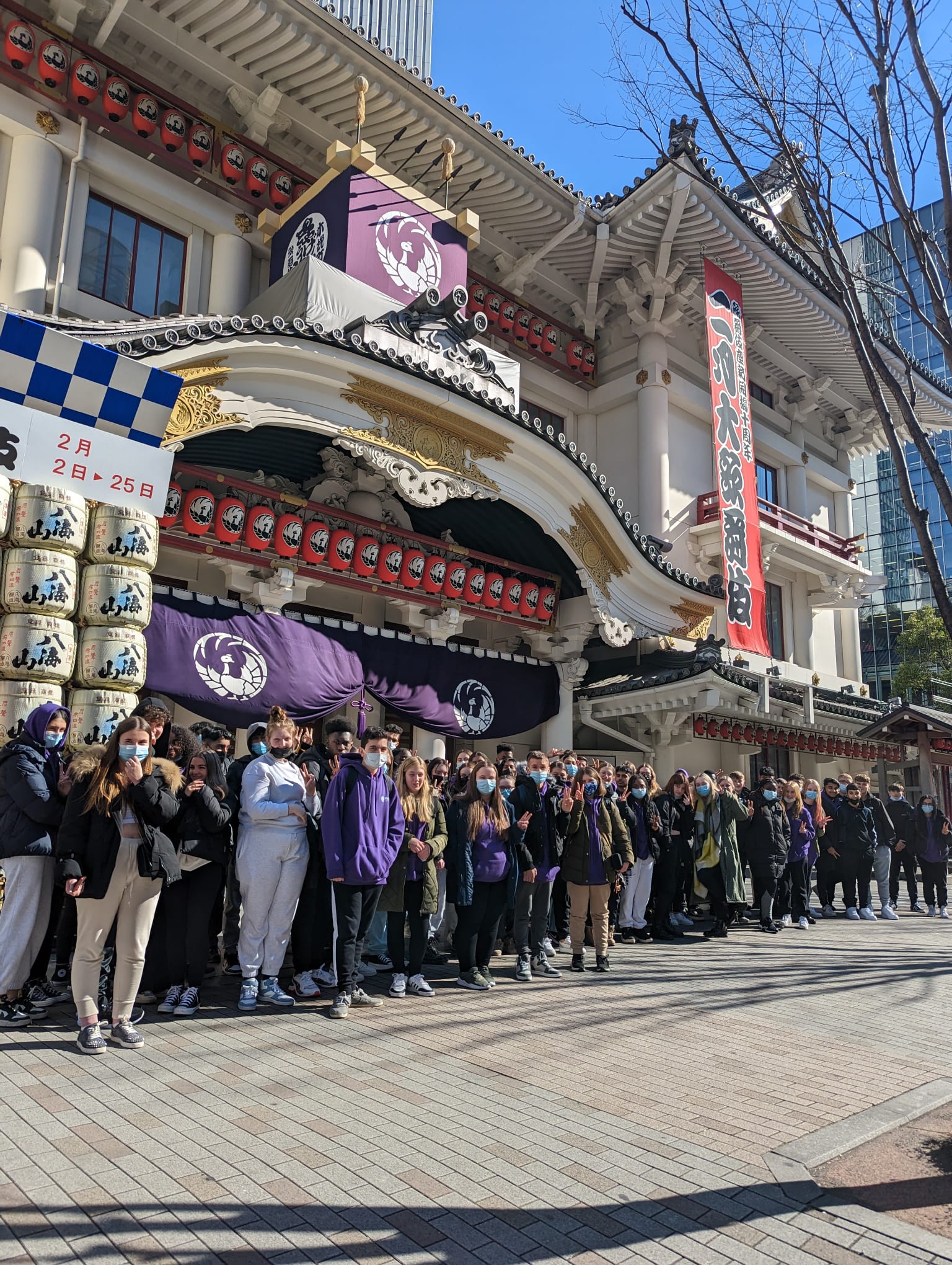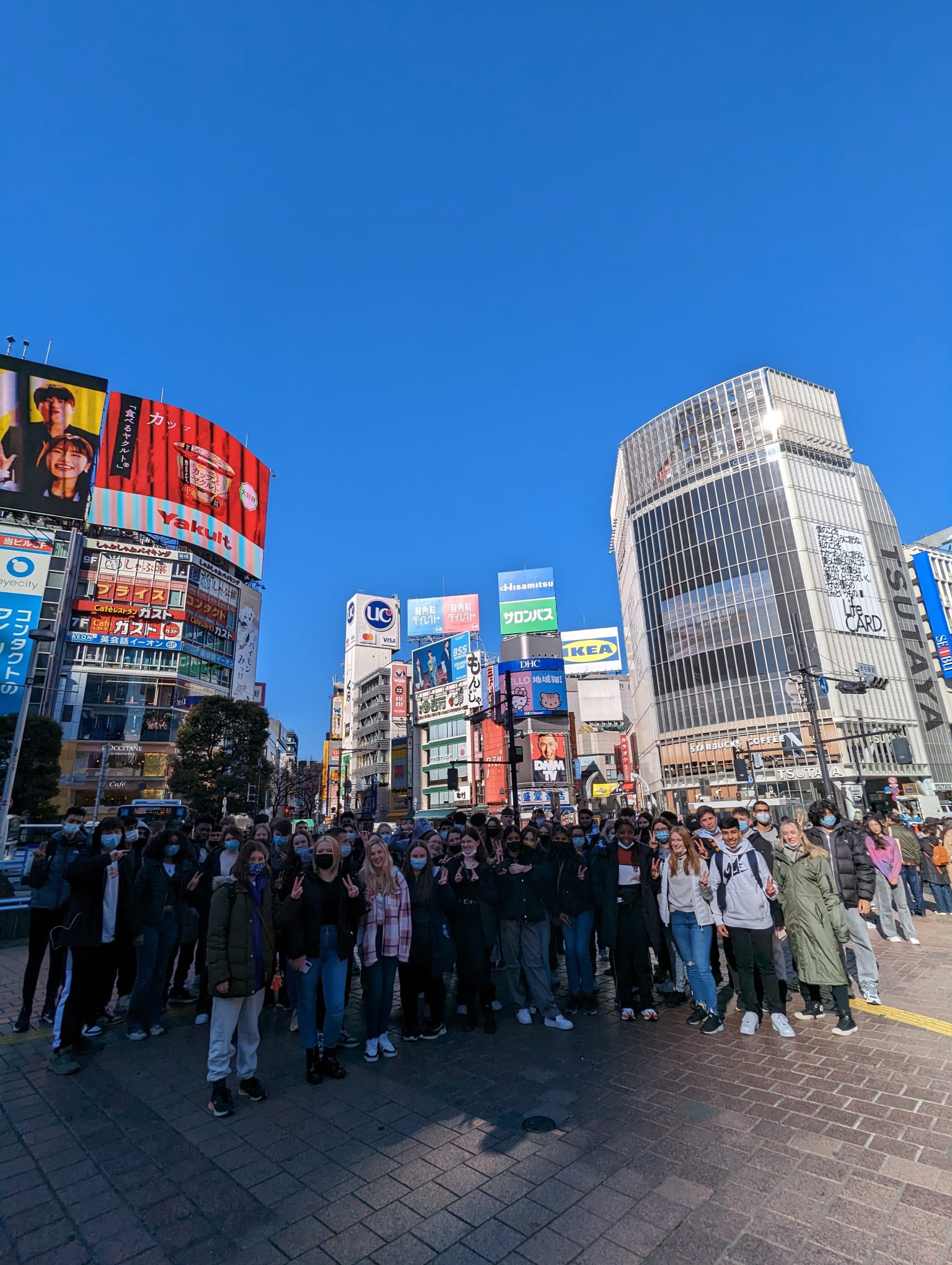 Monday 30th January
The best way to beat jet lag is to set your watch to the new time in your destination and pretend you're not walking around in broad daylight in what would be the middle of the night back home. Not that we had the option of giving in to bed rest anyway, with the earliest possible hotel check-in being at 2pm. We emerged into the morning light of Tokyo at around 8.00am, having pretty much sailed through immigration, courtesy of the very efficient operation of Haneda Airport.
Soon, we were in the heart of Tokyo. We dropped our cases at the Mercure Tokyo Ginza hotel, who would be fantastic support for us throughout the visit. When I say 'dropped', we filled their foyer with our 70+ cases, which they - and the other guests - took with good humour. Most Japanese hotel foyers are very compact compared with those in the UK.
We headed out onto the streets of the Ginza area of Tokyo and had our first group photo, outside Kabuki-za, the home of traditional Kabuki theatre.
The next mission was to feed everyone, which would prove to be the biggest challenge of all across the whole visit. As big a city as Tokyo is, it is simply not set up for groups as large as ours. In our whole time in Japan, staff at museums, restaurants and train stations would see the size of our group and give us a look of wide-eyed surprise and mild horror before collecting themselves and going above and beyond to accommodate us however they could. But there were few places to eat which could take us all. Fortunately, Tokyo has no shortage of convenience stores, such as Family Mart, Lawson and 7-Eleven. They are a quintessential part of Tokyo life. While we would go on to have fantastic sit down meals of traditional Japanese food, we were also able to provide hearty sustenance by taking it in turns to go into convenience stores in groups of 10 or 12. Convenience stores in Japan have to be seen to be believed: they sell everything. We ate very well from convenience stores and some students were immediately willing to start trying new things, something which spread across the group as a whole as the week progressed. A favourite was 'bento' boxes, which contained small portions of lots of different Japanese food. By the end of the week, most people were comfortable with eating things even if they had no idea what they were - the more unusual the better!
The added benefit of convenience stores were they lived up to their name: conveniently, staff were able to use credit cards to pay for students' food. Technologically advanced in many ways, Japan is still more of cash-based society than the UK.
Although we had researched places which might be able to take large groups for dinner AND accept credit cards, we sought the advice of our hotel concierge who recommended a large food court on the top floor of a massive mall. It was a good call and we dined diversely, spreading the group across several smaller eateries specialising in a range of international cuisines. The largest group went to a restaurant serving up huge stone bowls of delicious udon noodles. So plentiful were the portions that barely anyone finished the whole meal and we had fantastic views of the city lit up at night while we made the attempt.
Tuesday 31st January
When you see Tokyo depicted in a film, there's a good chance the location is established with a shot of Shibuya crossing, the busy cross-walk where hundreds - often thousands - of people intersect whenever the traffic lights change.
Not only did we walk the iconic crossing several times but we also stopped to hear the story of Hachiko, a dog famed for his loyalty. In the 1920s, Hachiko waited at Shibuya train station for his master every day when he returned home from work. One day, his master - a university professor - passed away while at work and never returned. Despite this, his dog waited for him for years afterwards. Loyalty is a key Japanese value and there is a statue to the dog - a symbol of this value - right outside Shibuya station.
To get to Shibuya, we all had to use the Metro. Spotlessly clean and impressively efficient, the only major stumbling block to using the Tokyo Metro was getting the tickets in the first place. Japanese subway and train stations only take cash unless you go to a large station and ask the staff very nicely for a 24 hour pass which you can pay for with card, but only after showing the staff your passport. It was clear from the looks of surprise from the staff that they are not used to providing such large numbers of tickets. Printing 70+ of these took more than 10 minutes and getting them required staff to get up an hour earlier to make the round trip to the station.
It was all worth it though: Shibuya is incredibly exciting both on the ground and high - very high - up in the sky. We had booked tickets for Shibuya Sky, which overlooks the whole city, as far as the eye can see. The weather was so clear, we even caught a glimpse of Mount Fuji, 90km away, which we would be visiting properly the following day.
After a morning of intoxicating modernity, we headed for the largest Shinto shrine in Tokyo, Meiji Jingu. Students learned about Shinto rituals, paying their respects in the traditional manner, before heading to the nearby Harajuku area, the hottest hangout for Tokyo's teenagers. The contrast with the shrine and the vibrancy of Harajuku could not have been more extreme and students enjoyed experiencing what life might be like if they were growing up in Tokyo.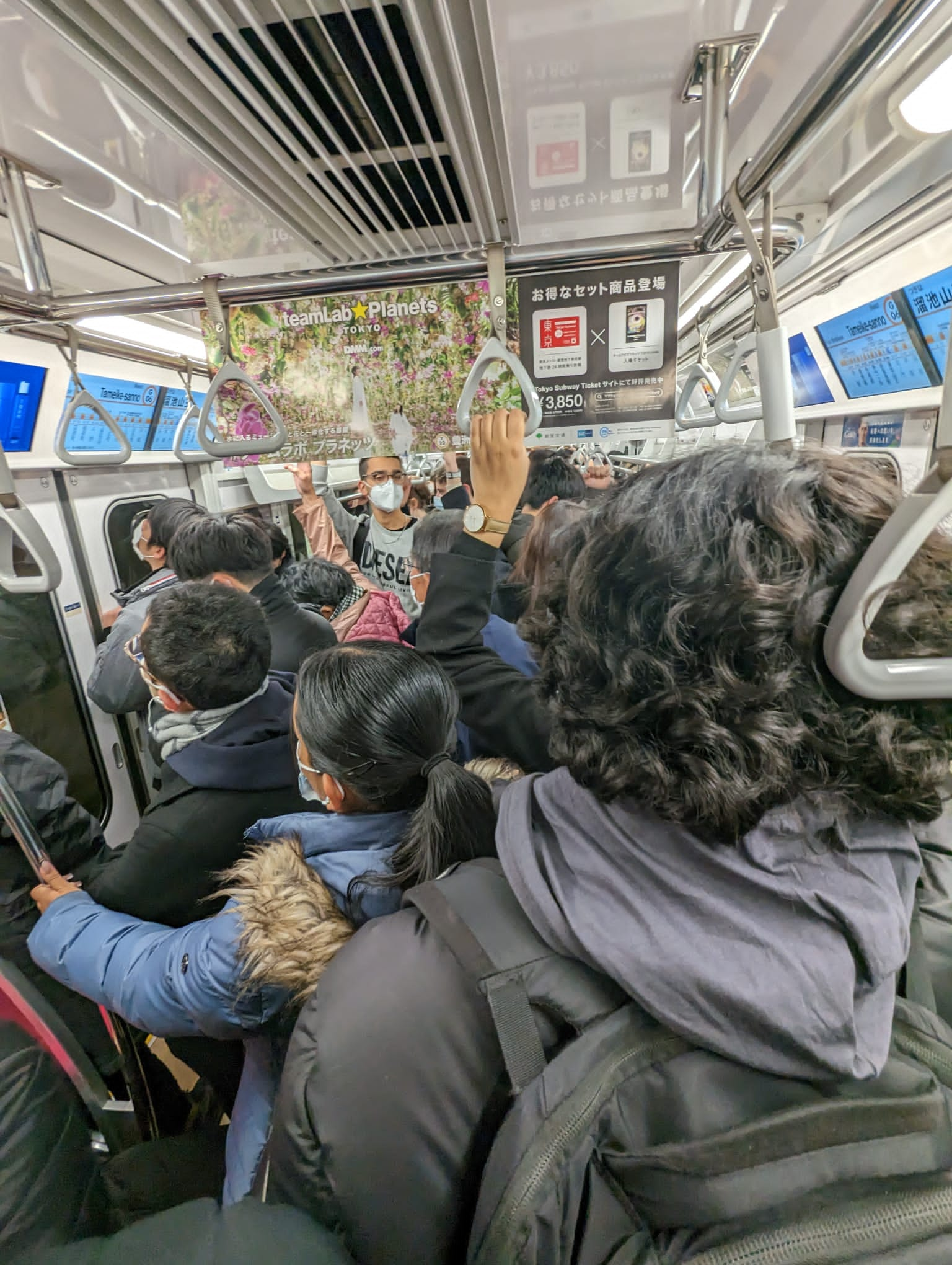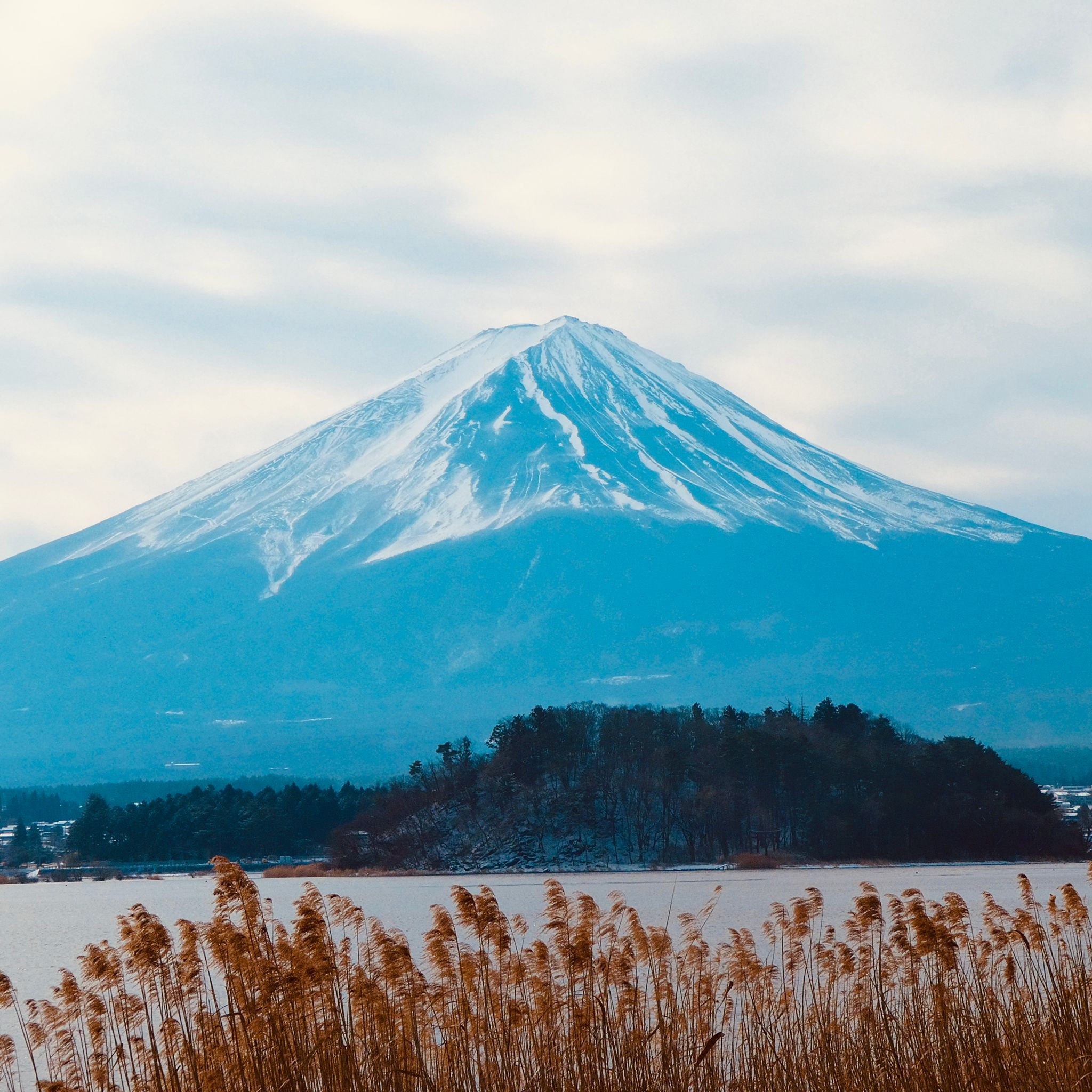 Wednesday 1st February
Mount Fuji has inspired countless artworks and poems, yet no amount of pictures or words can do it justice. It is truly breathtaking. Around two hours from the centre of Tokyo by coach, it's easy to see why Mount Fuji is a national symbol of Japan as a whole. In our nine hour tour, we were fortunate to take in views from multiple locations, including one 400 (very steep) steps up an adjacent mountain. We also tried yet more traditional Japanese food, including barbecued squid, fish balls, octopus fishcakes and the local ice cream.
In the evening, we ventured into the Akihabara area of Tokyo, famed for its electrical goods and video game arcades. The massive department stores were unlike anything we have in the UK, selling a wide range of goods. Some pupils tried out the arcades alongside Tokyo residents of all ages.
Thursday 2nd February
The Imperial Palace is off-limits to the general public unless they have booked well in advance. Fortunately, we had negotiated the tricky booking system the month before and we were granted access to part of the city the Emperor has called home. Students learned about the way Japan is governed and appreciated some Zen-like tranquility in the palace gardens, surrounded by skyscrapers. Cold and wintery as it was, we were very lucky to see a sign of Spring: a few cherry blossom trees blooming well in advance of 'sakura season' (which is usually late March/early April in Tokyo).
After lunch around Tokyo Station, some headed back towards the hotel while others went on an expedition a few miles away to one of the city's largest Pokémon Centres. An international phenomenon for more than two decades, Pokémon has origins in the animal-spirits of Shinto.
Friday 3rd February
We spent several hours at the Tokyo National Museum, drinking in Japanese art and history. From samurai swords to coins to woodblock prints and laquerware, the museum had it all. Afterwards, we sampled even more adventurous food at a local food festival. For the day's final activity, we visited the oldest zoo in Japan. The most popular attraction - by some margin - was the pandas.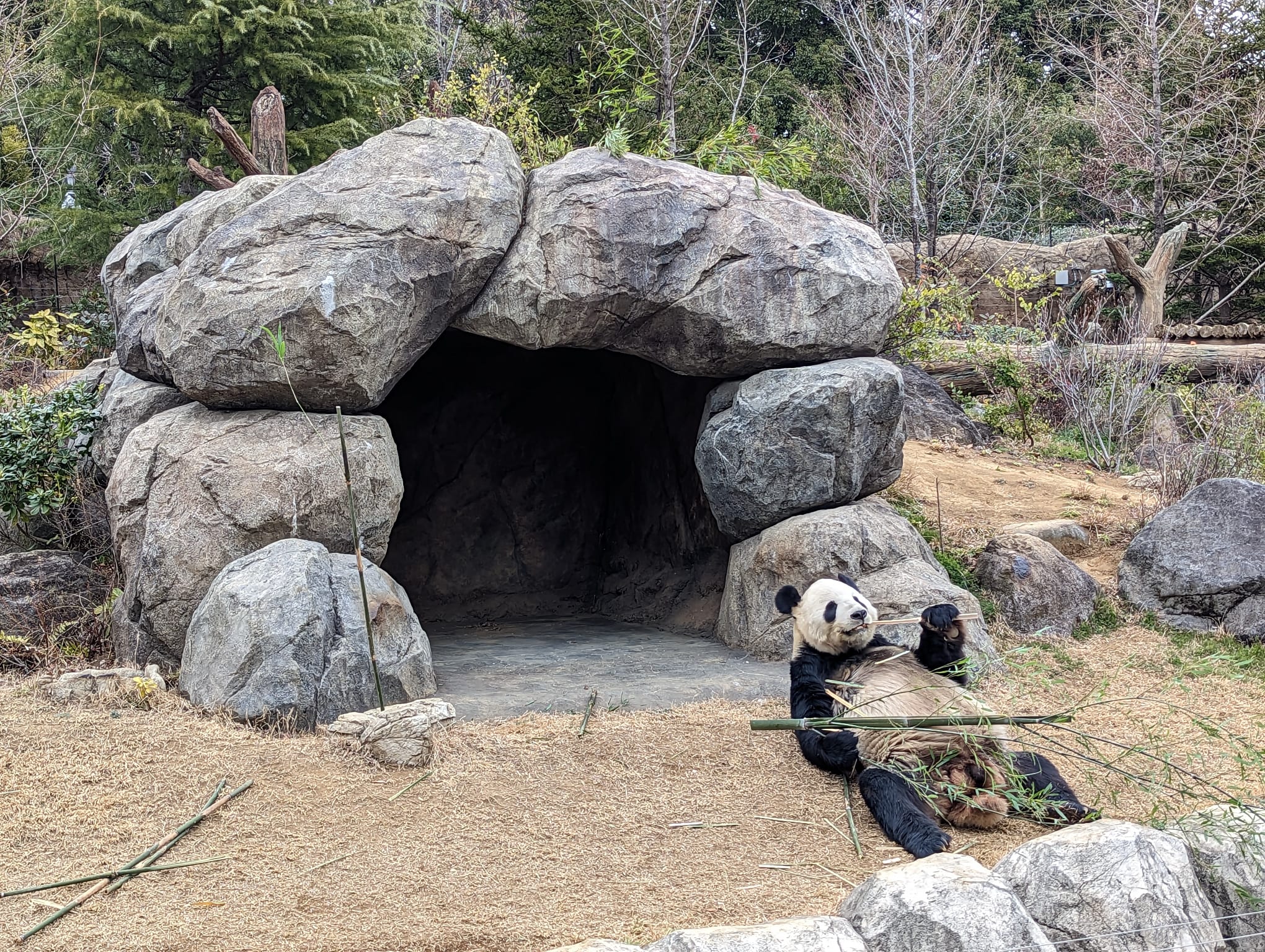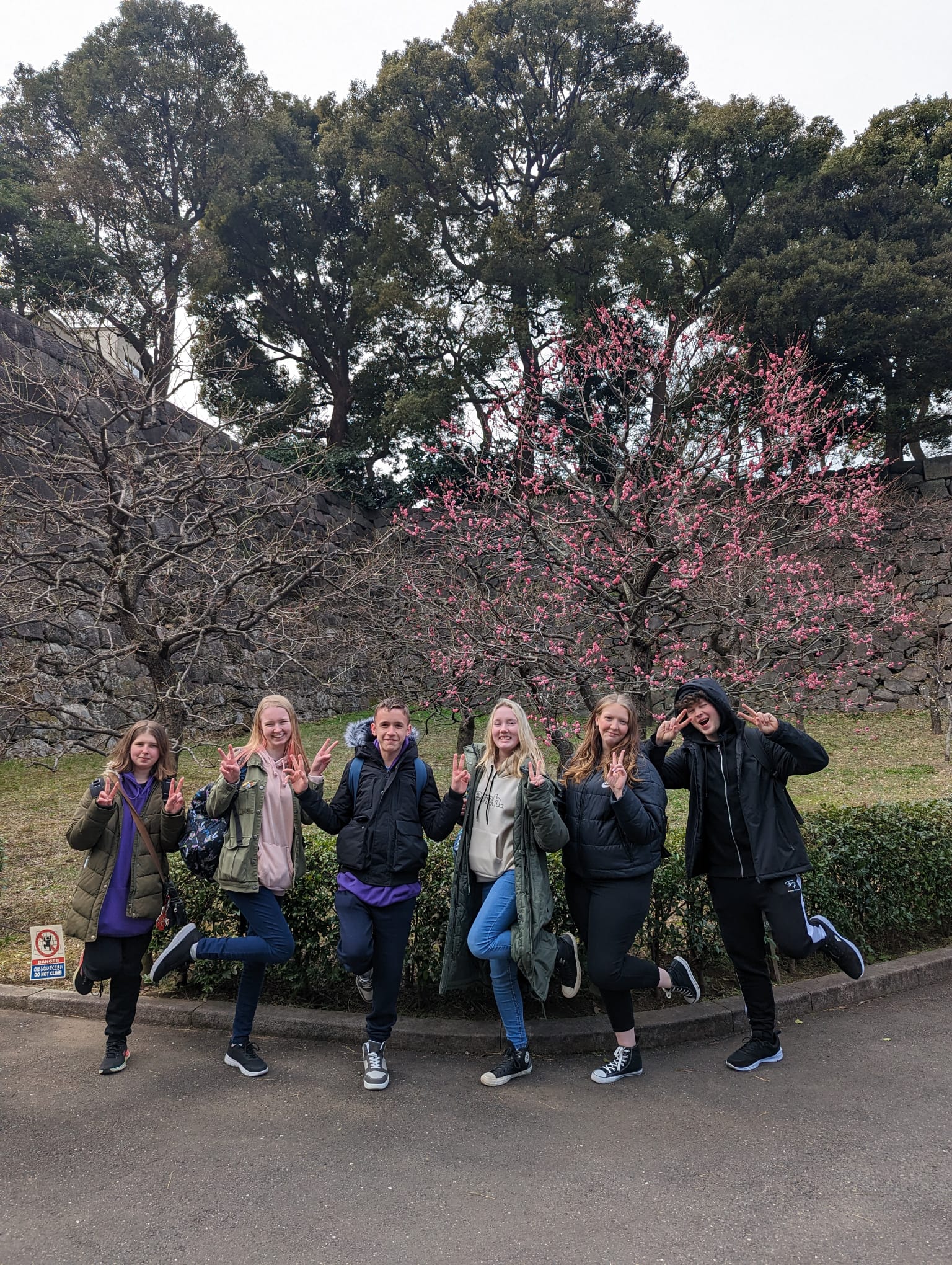 Saturday 4th February
After a couple of staff had gone ahead to perform the ticket buying ritual at the train station, we all headed to the Odaiba area of the city, which exists entirely on land reclaimed from the sea. The train was a special one which does a circuit of Odaiba, crossing over the gargantuan Rainbow Bridge. Fitting with the theme of innovation, we started with a trip to the fascinating Miraikan Museum of Emerging Science Innovation. Here, students had insights into future technological developments, including how data will be used to personalise our everyday lives. There was also an exhibit focused on the sound design of the seminal anime film Akira.
So much of what we did in Tokyo is hard to describe in words. One of the most ineffable experiences was teamLab Planets, a feast for all of our senses. Walking barefoot through each room, we were never quite sure of what awaited us but we were excited to find out. Perhaps a metaphor for the Turing visit as a whole, it awakened our curiosity and left us feeling moved and elated.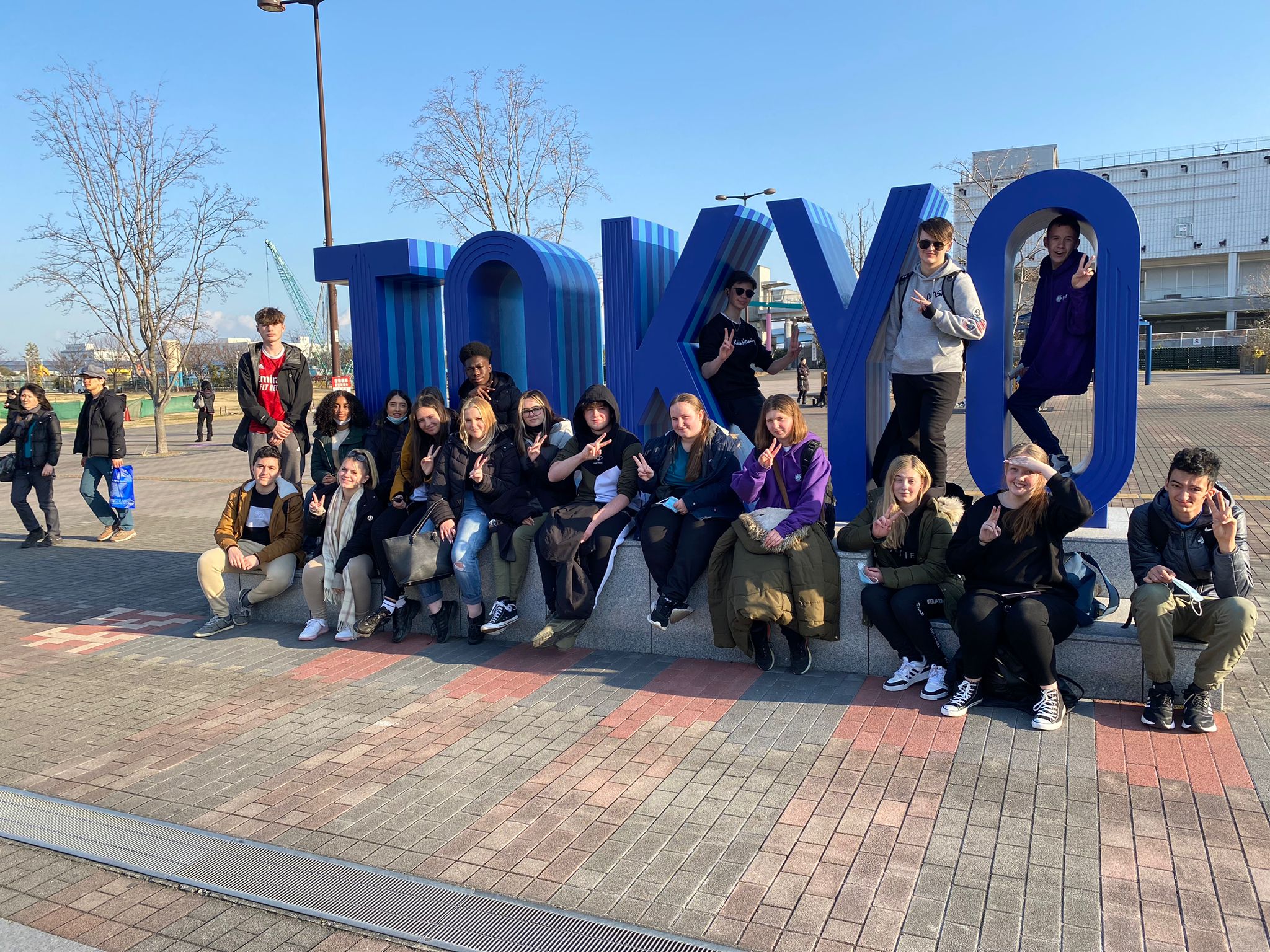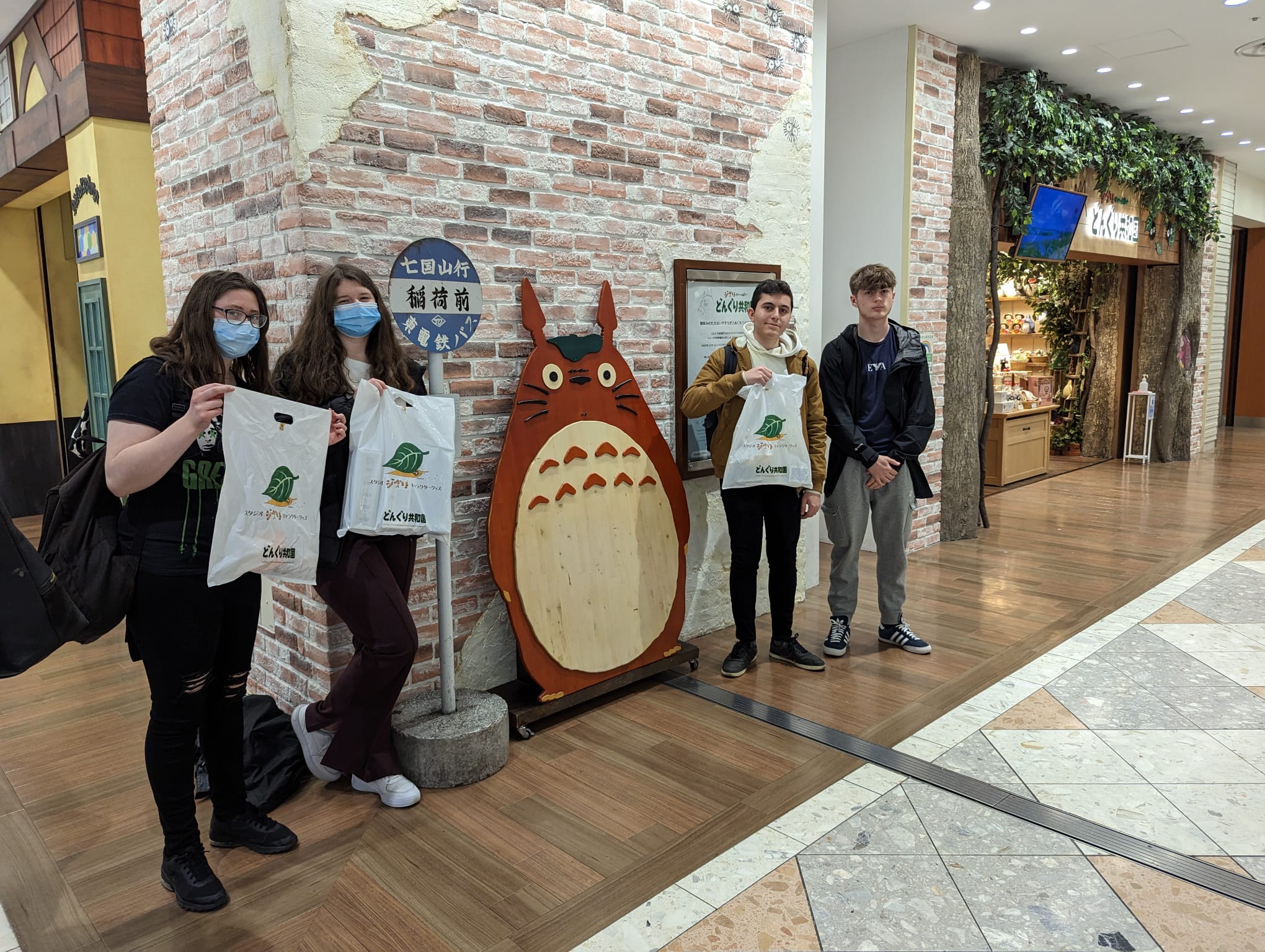 Sunday 5th February
Tokyo comes (even more) alive on Sundays, especially in Shibuya, an area which students were clamouring to return to. Students had gained in confidence by this point and were allowed to roam before meeting up at the bridge near the Shinto shrine we had visited on Tuesday. The other major religion in Japan is Buddhism and, just before sunset, we got back on the Metro to Asakusa so we could take in the city's most significant Buddhist temple: Senso-ji.
Monday 6th February
While Disneyland might appear to be the ultimate symbol of a globalised world, Tokyo Disneysea is uniquely Japanese and provides a fascinating insight into how culture can be recontextualised. The Japanese-based financiers told the Disney Imagineers that money was not an issue. The resulting park cost more than $4 billion and you can see where every cent went. Students enjoyed the day adventuring in groups before coming back together for a spectacular light show. Although we were in Disney, the food choices were not what you would usually find in this theme park. By this point, students were being very courageous and really taking themselves outside their comfort zones.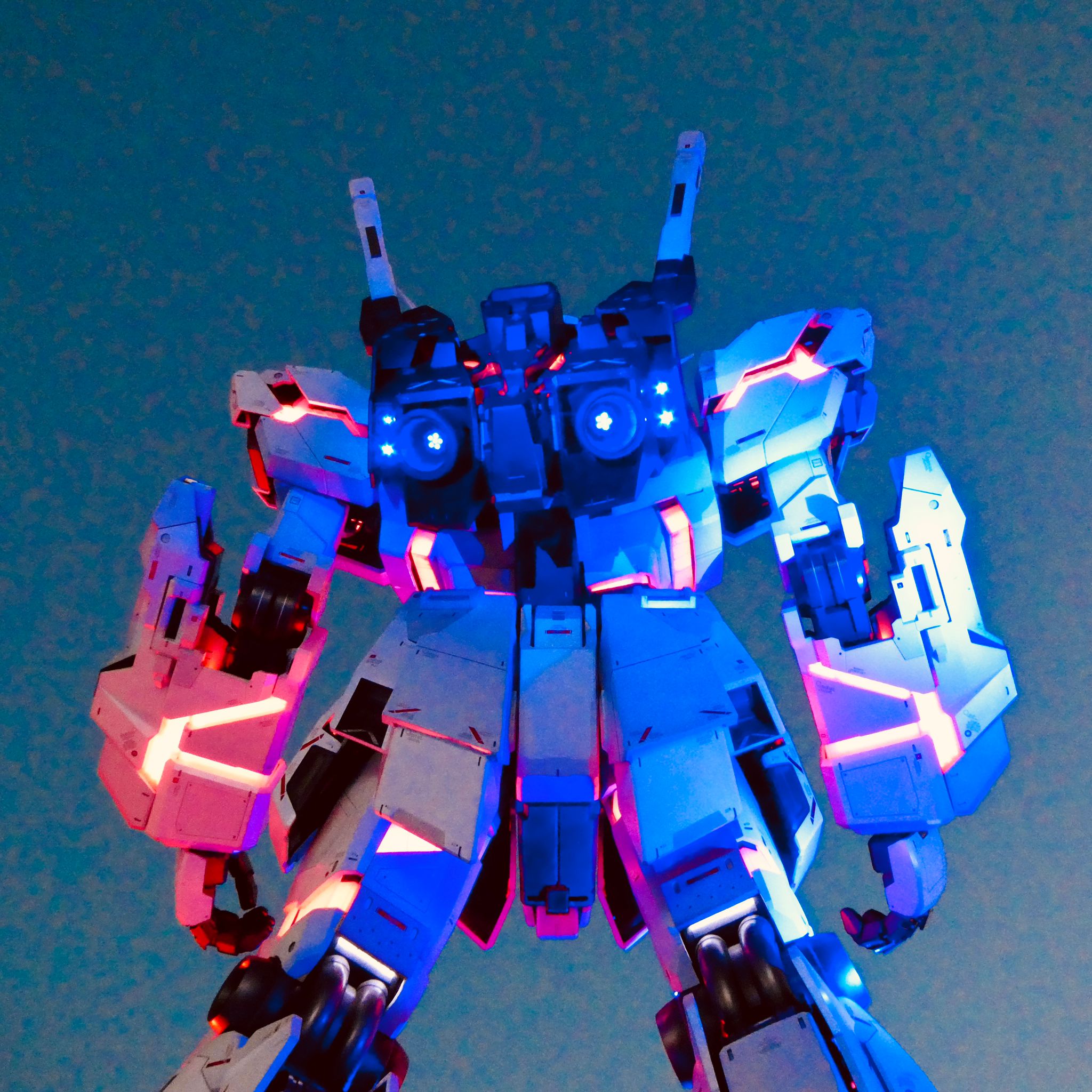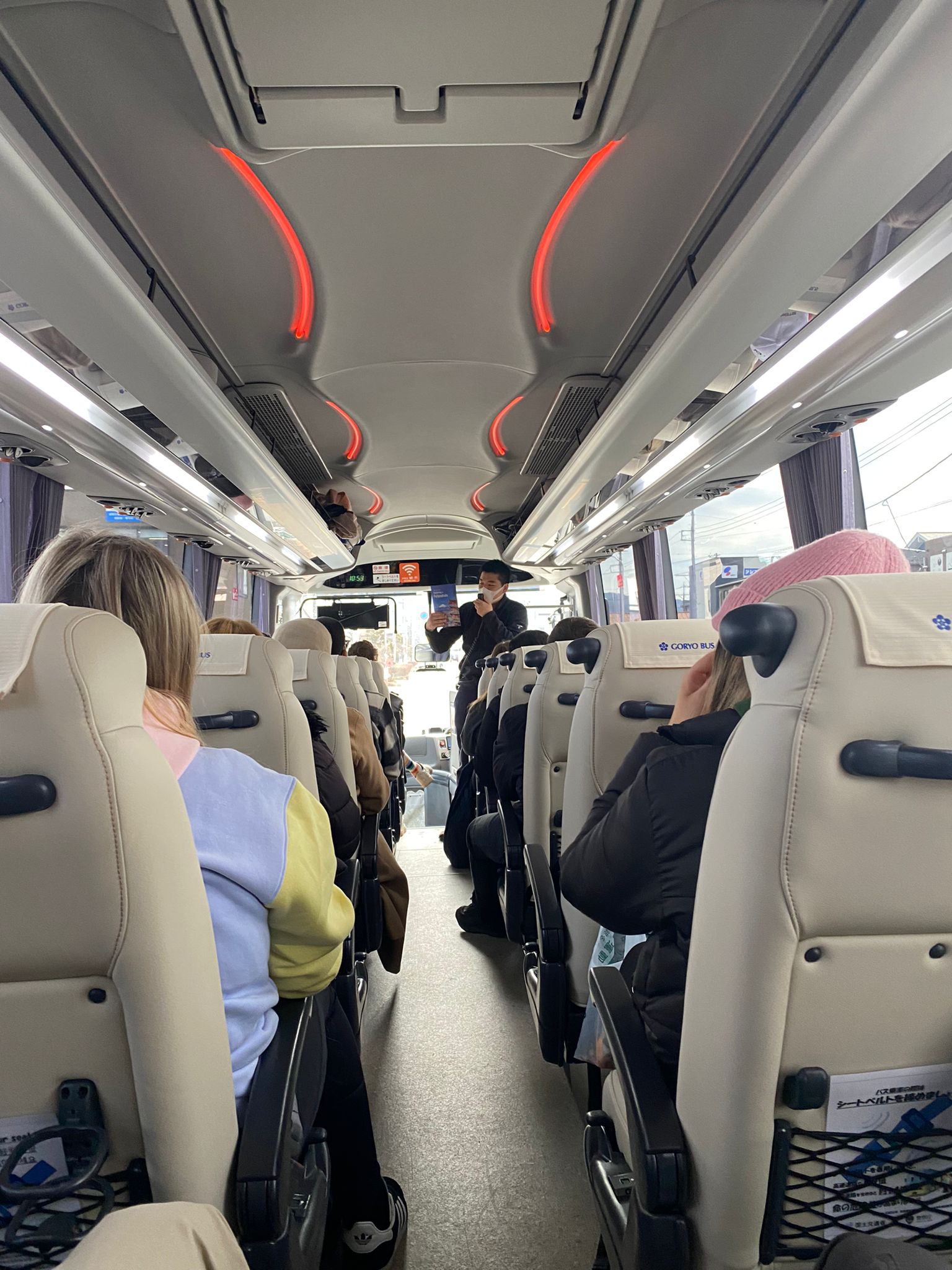 Tuesday 7th February
Many students said they were sad to leave Tokyo behind because it had opened their eyes to different cultures and ways of life. But as we explained to them, this may only be the start of something. They may want to visit Tokyo again as adults. And now they have been all the way to Tokyo, anywhere else would be in reach. The only limits were those they imposed on themselves, and we could help them work through those. The only thing that might reasonably fit under the 'once-in-a-lifetime' heading was what happened on the flight home…
"Sir, we're flying over Alaska."
There had been no announcement over the tannoy that we were going 'the wrong way' around the world but the inflight map showed just that: we were currently taking the long way around to the UK. We asked the cabin crew about it and they confirmed how unusual it was. Both pilots had been flying for more than 35 years and it was a first time for them. Being unable to fly over Russian airspace (because of the war with Ukraine) and Turkish airspace (because of the earthquake) meant that, rather than heading back the way we had come over Asia and Europe, as planes usually do from Japan to the UK, we were going over the Arctic Circle. This meant that, by the end of the trip, we would have circumnavigated the globe.
As a final unscheduled addition to the itinerary - and a very special one - we were able to see the Northern Lights through the aircraft windows. People travel to the Arctic Circle just to see the Northern Lights and are sometimes disappointed. Here we were serendipitously getting to see them thousands of feet in the air! Truly a once-in-a-lifetime experience?